MAKE Nevada activities
College of Engineering summer camps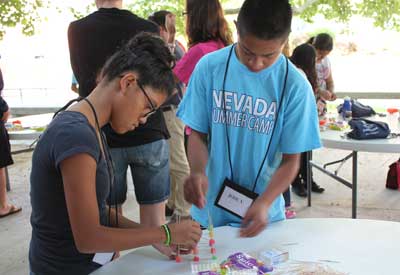 Each summer, the College of Engineering offers engineering camps. These camps are free of charge for students who will go on to be the first person in their family to attend college or are part of the MAKE Nevada school year program. Camp consists of interactive science and engineering activities, tours, project building, information about attending college and a field trip.
Please note: This camp program requires interested students to submit an application, a letter of recommendation from a teacher or mentor, and a brief essay detailing their interest in STEM in order to be considered.
Punkin' Chunkin'
Every November the WCSD Signature Academies & CTE host the Punkin' Chunkin' Competition. Students work together in small teams to build a catapult or trebuchet from scratch.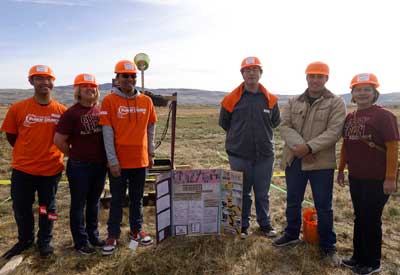 The students are required to create a poster and present on the physics behind their chosen design.

After the poster session, each school has a chance to launch an 8-10 pound pumpkin into a field to achieve the furthest distance. In the 2019 competition, our all-girls team from Sparks High School placed 3rd in their division! For now, this year's competition is on hold. But please stay tuned in case things change!