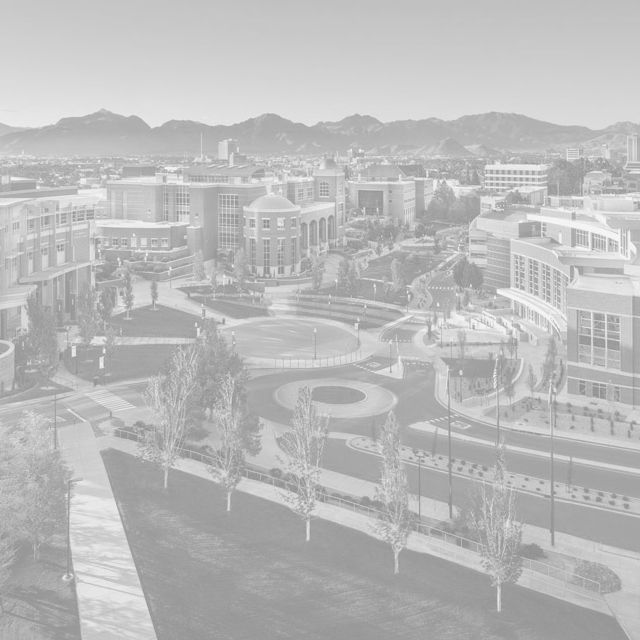 Engin Arslan
Assistant Professor
Dr. Arslan is an assistant professor at the Department Computer Science and Engineering at University of Nevada, Reno since 2017. Before joining the University, he was a postdoctoral research associate at the National Center for Supercomputing Applications where he was a member of The Laser Interferometer Gravitational-Wave Observatory (LIGO) project.
He received his Ph.D. in computer science and engineering at University at Buffalo (SUNY) in 2016. His doctorate thesis was focused on modeling and optimization of large-scale data transfers in high-speed research networks. He proposed heuristic and predictive models to tune application-layer transfer parameters to overcome major transfer performance bottlenecks. During his Ph.D., he also had a research internship at Intel where he worked on scheduling optimizations for data intensive applications.
He received his master's in computer science and engineering at the University of Nevada, Reno in 2011. His master thesis was focused on training network administrators to gain insights into network dynamics and configurations parameters. He developed a game-like environment to train network administrators on network routing to discover optimal configurations under various scenarios such as congestion and link failures. He also worked in a startup company for a year in 2015 where he worked on monitoring of data intensive applications such as MapReduce and Spark.
Ph.D., Computer Science and Engineering, University at Buffalo, 2016
M.S., Computer Science and Engineering, University of Nevada, Reno, 2011
B.S., Computer Engineering, Bogazici University, Turkey, 2010
Prospective graduate students
Dr. Arslan is looking for self-motivated PhD students. Preferred qualifications:
M.S. degree in computer science or mathematics or B.S. degree with undergraduate research experience.
Experience in machine learning, computer networks, cloud computing, or software-defined networking
Strong coding skills
160+ score in GRE quantitative exam
Research interests
High-performance computing and networking
Edge and Cloud computing
Machine learning applications
Distributed systems
Storage Systems
Grants received
Conference Presentations
Batyr Charyyev and Engin Arslan. RIVA: Robust Integrity Verification Algorithm for High-Speed File Transfers. IEEE Transactions on Parallel and Distributed Systems (TPDS) 2020
Davut Ucar and Engin Arslan. Streaming File Transfer Optimization for Distributed Science Workflows. IEEE International Conference on Cluster Computing (Cluster) 2020
Batyr Charyyev, Ahmed Alhussen, Hemanta Sapkota, Eric Pouyoul, Mehmet Gunes and Engin Arslan. Towards Securing Data Transfers Against Silent Data Corruption. IEEE/ACM International Symposium in Cluster, Cloud, and Grid Computing (CCGrid) 2019
Selected publications
E. Arslan and T. Kosar. High Speed Transfer Optimization Based on Historical Analysis and Real-time Tuning. IEEE Transactions on Parallel and Distributed Systems (TPDS), 2018
E. Arslan, B. Pehlivan, and T. Kosar. Big data transfer optimization through adaptive parameter tuning. Journal of Parallel and Distributed Computing (JPDC), 2018
M. Dong, T. Meng, D. Zarchy, E. Arslan, Y. Gilad, B. Godfrey, M. Schapira. PCC Vivace: Online-Learning Congestion Control. 15th USENIX Symposium on Networked Systems Design and Implementation (NSDI), 2018
E. Yildirim, E. Arslan, J. Kim and T. Kosar. Application-Level Optimization of Big Data Transfers Through Pipelining, Parallelism and Concurrency. Transactions on Cloud Computing (TCC), 2016
E. Arslan, K. Guner, T. Kosar. HARP: Predictive Transfer Optimization Based on Historical Analysis and Real-time Probing, IEEE/ACM Int. Conf. on Supercomputing (SC), 2016
E. Arslan, M. Yuksel, M. H. Gunes. Training Network Administrators in a Game-Like Environment. Journal of Network and Computer Applications (JNCA), 2015
I. Alan, E. Arslan, T. Kosar. Energy-Aware Data Transfer Algorithms. IEEE/ACM Int. Conf. on Supercomputing (SC), 2015
E. Arslan, B. Ross, T. Kosar. Dynamic Protocol Tuning Algorithms for High Performance Data Transfers. European Conference on Parallel and Distributed Computing (Euro-Par), 2013
Courses taught
CS 491/691 Data Intensive Computing
CS 791 High Performance Networking Systems