Yufeng Zheng
Yufeng Zheng
Assistant Professor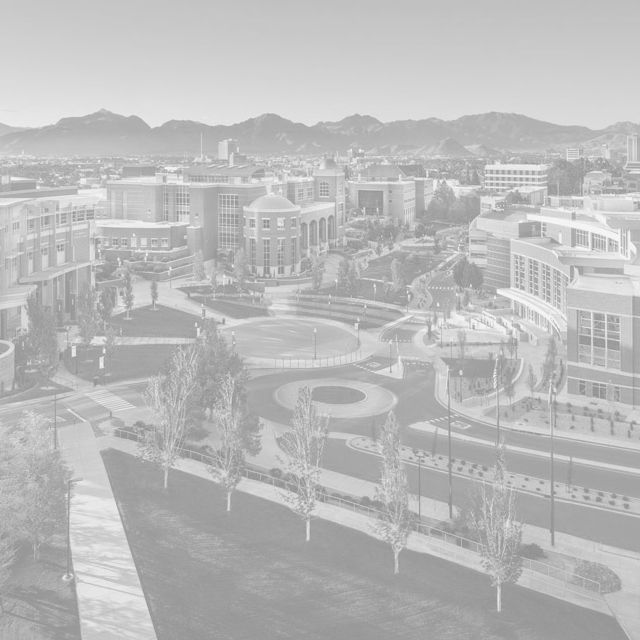 Biography
Assistant Professor, Department of Chemical and Materials Engineering, University of Nevada, Reno. 2019— Present
Research Associate, Center for the Accelerated Maturation of Materials, Center for Electron Microscopy and Analysis, The Ohio State University. 2014— July 2019
Postdoctoral Researcher, Center for the Accelerated Maturation of Materials, Center for Electron Microscopy and Analysis, The Ohio State University. 2013— Jul. 2014
Education
Ph.D., Materials Science and Engineering, The Ohio State University, Columbus, OH, 2013
M.S., Materials Science and Engineering, The Ohio State University, Columbus, OH, 2010
B.S., Physics, University of Science and Technology of China, Hefei, China, 2007
Professional memberships and service
Technical committee
Secretary, Titanium Committee, Structural Materials Division, TMS
Member, Phase Transformation Committee, Materials Processing & Manufacturing Division, TMS
Conference symposium organizer
TMS Annual Meeting 2020


- Phase Transformations and Microstructural Evolution




- Purveyors of Processing Science and ICME: A SMD Symposium to Honor the Many Contributions of Taylan Altan, Wei Tsu Wu, Soo-Ik Oh, and Lee Semiatin

TMS Annual Meeting 2019


- Phase Transformations and Microstructural Evolution

MS&T Annual Meeting 2018


- Composition-Processing-Microstructure-Property Relationships of Titanium Alloys

TMS Annual Meeting 2018


- Phase Transformations and Microstructural Evolution

MS&T Annual Meeting 2017


- Phase Transformations and Microstructural Evolution in Ti and Its Alloys
Journal guest editor
JOM
- Composition-Processing-

Microstructure

-Property Relationships of Titanium Alloys
Journal referee
Serve as invited reviewer for more than 15 journals in the area of metallurgy, characterization and materials processing, including Acta Materialia, Scripta Materialia, Materialia and Materials Research letter.
Membership
The Minerals, Metals & Materials Society (TMS), 2011- present
Microscopy Society of America (MSA), 2014- present
Prospective graduate students
Prof. Yufeng Zheng's research group is seeking motivated graduate and undergraduate students, who are interested in novel metallic materials design (titanium alloys, high entropy alloys and superalloys), additive manufacturing (LENS), advanced characterization (electron microscopy and atom probe tomography), phase transformation and deformation mechanisms in metals.
Prospective applicants should have a degree in materials science and engineering, mechanical engineering, physics, chemistry and related fields. Applicants with knowledge and experience in physical metallurgy of ferrous and non-ferrous alloys, advanced manufacturing and microstructure characterization are highly encouraged to apply. Outstanding visiting scholars and students are also welcome. Please contact Prof. Yufeng Zheng at yufengz@unr.edu including an up-to-date CV and transcript.
Research interests
Processing-structure-property relationships in metals
Advanced electron microscopy
Additive manufacturing of metals
Novel alloys design
ICME & MGI
Solid-solid state phase transformation mechanisms
Publications
Published 36 papers (23 as first author, 6 as corresponding author) in peer-reviewed journals and international conference proceedings. Citations: 475, h-index: 12, i10-index: 13 (Google Scholar, 08/2019).
* as corresponding author.
Rongpei Shi, Yufeng Zheng*, Rajarshi Banerjee, Hamish L. Fraser, Yunzhi Wang, ω Assisted α Nucleation in a Metastable β Titanium Alloy, Scripta Materialia, 171 (2019) 62-66
Bharat Gwalani, Sindhura Gangireddy, Vishal Soni, Yufeng Zheng, Rajiv S. Mishra, Rajarshi Banerjee, Influence of Ordered L12 Precipitation on Strain-rate Dependent Mechanical Behavior in a Eutectic High Entropy Alloy, Scientific Report, 9 (2019) 6371
Yufeng Zheng*, William A.T. Clark, Hamish L. Fraser, Characterization of the Interfacial Structure of Coarse α Precipitates in a Metastable β-Ti Alloy Ti-5Al-5Mo-5V-3Cr, JOM 71(7), 2291-2295 (Invited)
Bharat Gwalani, Stephane Gorsse, Vishal Soni, Matthew Carl, Nathen Ley, Jessi Smith, Aditya V. Ayyagari, Yufeng Zheng, Marcus Young, Rajiv Mishra, and Rajarshi Banerjee, Role of Copper on L12 Precipitation Strengthened FCC Based High Entropy Alloy, Materialia, 6(2019) 100282
Bharat Gwalani, Stephane Gorsse, Deep Choudhuri, Yufeng Zheng, Rajiv S. Mishra, and Rajarshi Banerjee, Tensile Yield Strength of a Single Bulk Al0.3CoCrFeNi High Entropy Alloy Can Be Tuned From 160MPa to 1800 MPa, Scripta Materialia, 162 (2019) 18-23
Qianglong Liang, Yufeng Zheng*, Dong Wang, Yulin Hao, Rui Yang, Yunzhi Wang, Hamish L. Fraser, Nano-scale Instabilities in a Gum-like Ti-24Nb-4Zr-8Sn Metastable β-Ti Alloy, Scripta Materialia, 158 (2019) 95-99
Yufeng Zheng*, Daniel Huber, Hamish L. Fraser, Investigation of a Nano-scale, Incommensurate, Modulated Domain in a Ti-Fe Alloy, Scripta Materialia, 154 (2018) 220-224
Bharat Gwalani, Stephane Gorsse, Deep Chouduri, Mark Styles, Yufeng Zheng, Rajiv S. Mishra and Rajarshi Banerjee, Modifying Transformation Pathways in High Entropy Alloys or Complex Concentrated Alloys via Thermo-Mechanical Processing, Acta Materialia, 153 (2018) 169-185
Yufeng Zheng*, Talukder Alam, Rajarshi Banerjee, Dipankar Banerjee and Hamish L. Fraser, The Influence of Aluminum and Oxygen Additions on Intrinsic Structural Instabilities in Titanium-Molybdenum Alloys, Scripta Materialia, 152 (2018) 150-153
Yufeng Zheng, Robert E.A. Williams, Gopal B. Viswanathan, William A. T. Clark and Hamish L. Fraser, Determination of the Structure of α-β Interfaces in Metastable β-Ti Alloys, Acta Materialia, 150 (2018) 25-39
Deep Choudhuri, Srinivasan G. Srivilliputhur, Mark A. Gibson, Yufeng Zheng, David L. Jaeger, Hamish L. Fraser and Rajarshi Banerjee, Localized Bond Stiffening Causes 600% Increase in Creep Life of Magnesium Alloys, Nature Communication, 8(2017) 2000
Deep Choudhuri, Yufeng Zheng, Talukder Alam, Rongpei Shi, Mandana Hendrickson, Srikumar Banerjee, Yunzhi Wang, Srinivasan G. Srivilliputhur, Hamish L. Fraser and Rajarshi Banerjee, Coupled Experimental and Computational Investigation of Omega Phase Evolution in a High Misfit Titanium-Vanadium Alloy, Acta Materialia, 130 (2017) 215-228
Yufeng Zheng, Deep Choudhuri, Talukder Alam, Robert E.A. Williams, Rajarshi Banerjee and Hamish L. Fraser, The Role of Cuboidal ω Precipitates on α Precipitation in a Ti-20V Alloy, Scripta Materialia, 123 (2016) 81-85
Yufeng Zheng*, John M. Sosa and Hamish L. Fraser, On the Influence of Athermal ω and α Phase Instabilities on the Scale of Precipitation of the α Phase in Metastable β-Ti Alloys, JOM, 68(5), 1343-1349 (Invited)
Yufeng Zheng, Dipankar Banerjee and Hamish L. Fraser, A Nano-scale Instability in the β Phase of Dilute Ti-Mo Alloys, Scripta Materialia, 116 (2016) 131-134
Yufeng Zheng, Robert E.A. Williams, Soumya Nag, Rajarshi Banerjee, Hamish L. Fraser and Dipankar Banerjee, The Effect of Alloy Composition on Instabilities in β Phase of Titanium Alloys, Scripta Materialia, 116 (2016) 49-52
Yufeng Zheng, Robert E.A. Williams, Dong Wang, Rongpei Shi, Soumya Nag, Pavani Kami, John M. Sosa, Rajarshi Banerjee, Yunzhi Wang and Hamish L. Fraser, Role of ω Phase in the Formation of Extremely Refined Intragranular α Precipitates in Metastable β-Titanium Alloys, Acta Materialia, 103 (2016) 850-858
Yufeng Zheng, Robert E.A. Williams and Hamish L. Fraser, Characterization of a Previously Unidentified Ordered Orthorhombic Metastable Phase in Ti-5Al-5Mo-5V-3Cr, Scripta Materialia, 113 (2016), 202-205
Yufeng Zheng, Robert E.A. Williams, John M. Sosa, Talukder Alam, Yunzhi Wang, Rajarshi Banerjee and Hamish L. Fraser, The Indirect Influence of the ω Phase on the Degree of Refinement of Distributions of the α Phase in Metastable β-Titanium Alloys, Acta Materialia, 103 (2016) 165-173
Yufeng Zheng, John M. Sosa, Robert E.A. Williams, Yunzhi Wang, Rajarshi Banerjee, Hamish L. Fraser, The Role of Omega Phase in Non-Classical Homogeneous Precipitation in Titanium Alloys, Scripta Materialia 111 (2016) 81-84
Dong Wang, Rongpei Shi, Yufeng Zheng, Rajarshi Banerjee, Hamish L. Fraser and Yunzhi Wang, Integrated Computational Materials Engineering (ICME) Approach to Design of Novel Microstructures for Ti-Alloys, JOM, 66 (7) 1287-1298.
Andrew Boyne, Dong Wang, Rongpei Shi, Yufeng Zheng, Amit Behera, Soumya Nag, James S. Tiley, Hamish L. Fraser, Rajarshi Banerjee and Yunzhi Wang, Pseudospinodal Mechanism for fine α/β Microstructure in β-Ti Alloys, Acta Materialia 64 (2014) 188-197
Soumya Nag, Yufeng Zheng, Robert E.A. Williams, Arun Devaraj, Andrew Boyne, Yunzhi Wang, Pete C. Collins, Gopal B. Viswanathan, James S. Tiley, Barry C. Muddle, Rajarshi Banerjee and Hamish L. Fraser, Non-classical Homogeneous Precipitation Mediated by Compositional Fluctuation in Titanium Alloys, Acta Materialia 60 (2012) 6247-6256
Department Contact Information