2021 IWES Speakers
Keynote Speakers
Beatriz Acevedo
Cultural Strategist, Entrepreneur, Thought Leader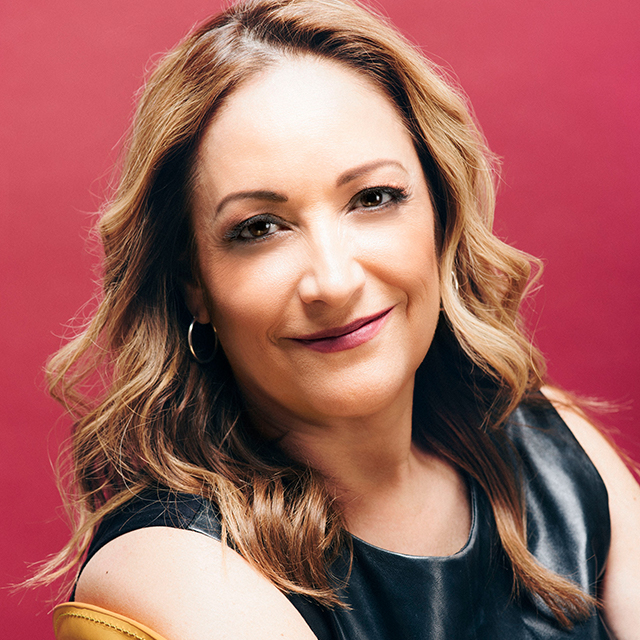 Beatriz Acevedo is one of the leading inspirational voices and Latina entrepreneurs in the United States. She has dedicated her career to empowering and opening doors for the next generation of Latino leaders.
Beatriz started her career in media at a young age, first on radio and later on television. Her work earned her three Emmys, one MTV Music Award, and a Media Correspondent Award, among others. She later became a tech media entrepreneur as the Co-Founder and President of mitú, the leading digital media brand for young Latinos in the U.S. Under her leadership, she went on to raise $50M in funding, led by some of the most successful venture capital groups in California. The mentorship initiatives that she created through her Accelerator Program, have also provided invaluable access to the next generation of multicultural storytellers, with an emphasis on female leadership. Beatriz's expertise has been to create content at the intersection of media, technology, and social impact.
Beatriz is a passionate and sought after speaker who enjoys discussions around diversity as good business, female leadership, and the economic impact of Latinos in America. Additionally, she sits on numerous boards and advisory committees.
Beatriz recently co-founded and co-chairs LA Collab, a Hollywood initiative aimed at doubling Latino representation in Hollywood, both in front and behind the camera by 2030. Her latest startup SUMA Wealth was founded with the vision of closing the Latinx wealth gap by providing financial education via in-culture content, fintech tools, and digital experiences, all in a highly engaging wealth-building digital platform.
---
Nancy Duarte
Principal at Duarte, Inc.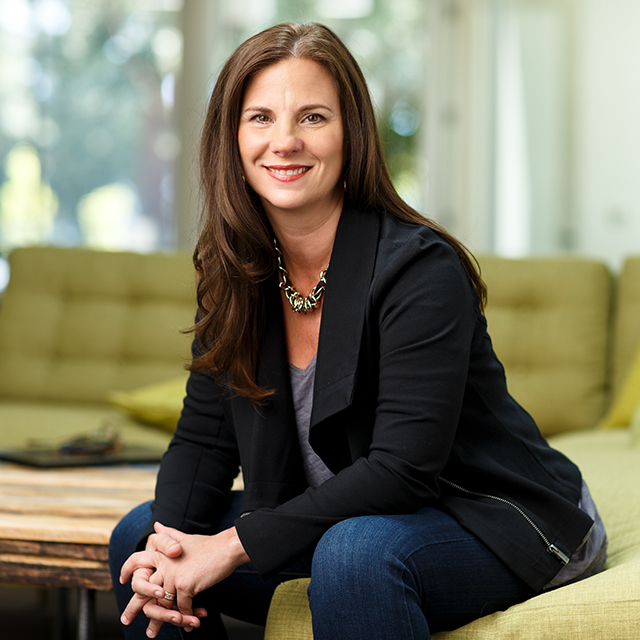 Known as "The Storyteller of the Valley", Nancy Duarte is CEO of Duarte, Inc. and author of six best-selling and award-winning communication books that have been translated into 11 languages. Since 1988, her company has worked with the highest performing brands and executives in the world creating some of the most influential visuals and messages in business and culture. The firm solves communication problems at scale and then codifies the insights into communication training programs everyone can learn from.
Nancy Duarte is a communication expert who cracked the code for effectively incorporating story patterns into business communications. She has been featured in Fortune, Forbes, Fast Company, Wired, Wall Street Journal, New York Times, Cosmopolitan, Time Magazine and on CNN. She's a columnist for Harvard Business Review, MIT Sloan Management Review and has lectured at Stanford University several times.
Duarte, Inc., is the largest communications firm in Silicon Valley, as well as one of the top woman-owned businesses. Nancy is a member of the nomination-only CEO group Committee of 200 and has won several awards for communications, entrepreneurship, and her success as a female executive. On the list of top 250 Women in Leadership, Duarte ranks #67 and on World's Top 30 Communication Professionals for 2017, Duarte ranks #1. She delivers keynotes at conferences for many Fortune 500 companies. Nancy's TED talk has had millions of views, she is a LinkedIn Influencer, is on Twitter @NancyDuarte.
---
Alice Heiman
Founder & Chief Sales Energizer, Alice Heiman, LLC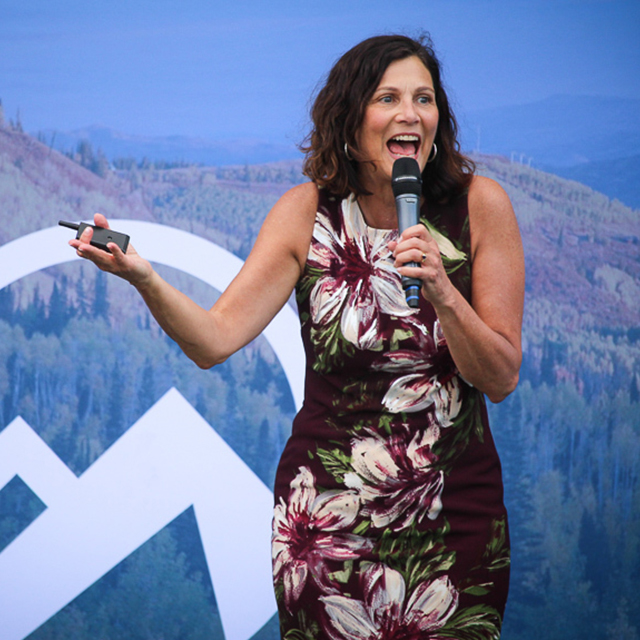 Alice has now been a part of the Reno community for 26 years. Moving here to work for her family's business, Miller Heiman, she soon fell in love with Reno like the rest of us. She loves the mountain views, fabulous sunrises and sunsets, sailing in Lake Tahoe and skiing at Mt. Rose. When she is not helping CEOs grow their sales, she can be found hanging out with her 4 grown boys and their families, volunteering in the community or reading a book in her backyard. She was instrumental in bringing the Nevada Discovery Museum to life and she has been teaching at the University of Nevada since 2001 most recently in the entrepreneurship minor which she helped inspire. Alice is nationally known for her expertise in the complex sale and has worked with companies from startup to Fortune 500. Her clients love her exuberance and innovative ways.
---
Angela Lee
Professor of Practice & Chief Innovation Officer, Columbia Business School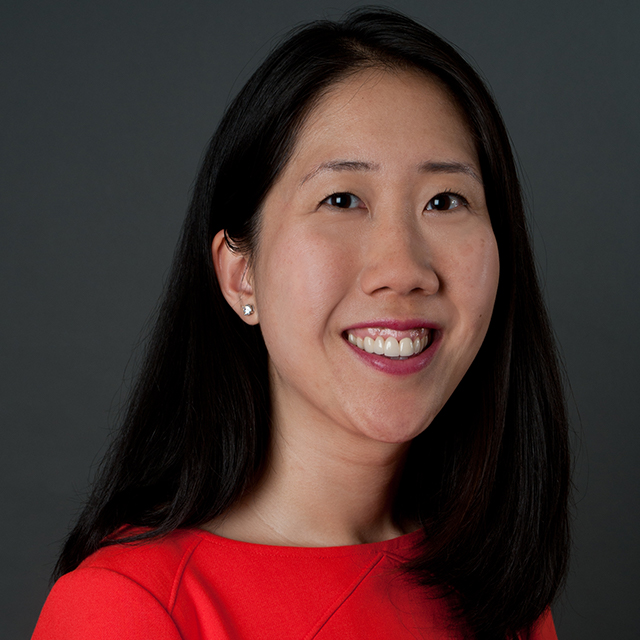 Angela Lee is a Professor of Practice and the Chief Innovation Officer at Columbia Business School where she teaches venture capital and leadership courses. Angela started her career in product management and then moved to consulting at McKinsey. She has started 4 startups and is also the founder of 37 Angels, an investing network that has evaluated over 15000 startups, invested in 70+, and activates new investors through a startup investment bootcamp.
Angela has spoken at the White House and NASA and is an expert in teaching online and making learning scalable. She is a sought-after expert on CNBC, Bloomberg TV, MSNBC and Fox Business. She was recognized by Inc. as one of 17 Inspiring Women to Watch in 2017, by Entrepreneur Magazine as one of 6 Innovative Women to Watch in 2015, and by Crain's as a Notable Women in Tech in 2019. In 2020, she was awarded the Dean's Award for Teaching Excellence at Columbia Business School. She serves on the boards of Fresco Fund and Cariclub.
---
Charlene Li
Founder & Senior Fellow, Altimeter, a Prophet Company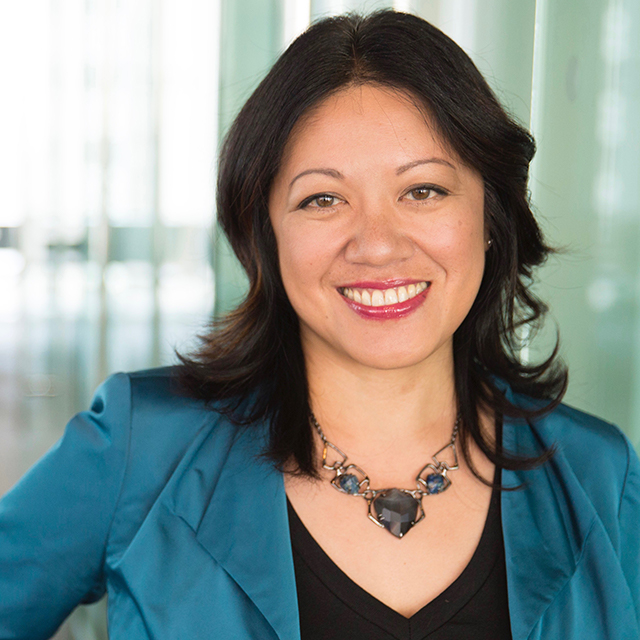 For the past two decades, Charlene Li has been helping people see the future. She's an expert on digital transformation, leadership, customer experience, and the future of work. She's the author of six books, including the New York Times bestseller, Open Leadership and co-author of the critically acclaimed book, Groundswell. Her latest book is the bestseller The Disruption Mindset. She is the Founder and Senior Fellow at Altimeter, a disruptive analyst firm acquired in 2015 by Prophet. Named one of the most creative people in business by Fast Company, Charlene is a graduate of Harvard College and Harvard Business School.
---
Additional Speakers
Rose Adkins Hulse
CEO, Screenhits TV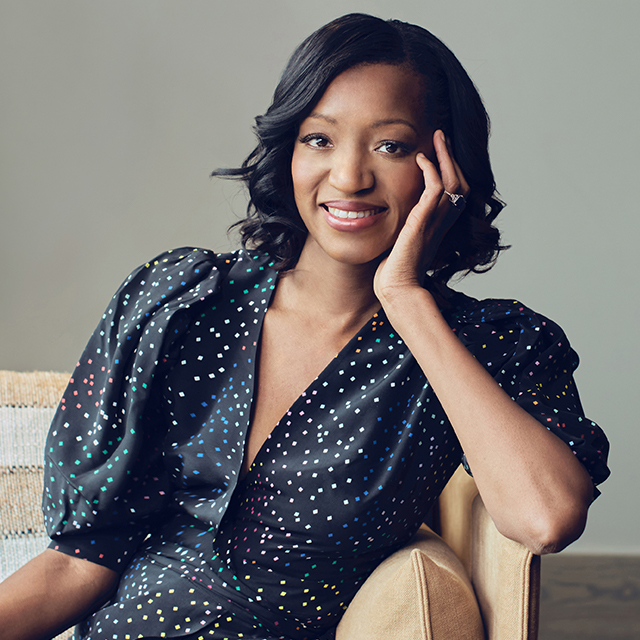 Rose Adkins Hulse has spent the last ten years building brands and businesses in the areas of global entertainment and distribution in both traditional and digital formats. It is her unyielding drive as an American born, African-American living in London that has made her a start-up force and example in the global marketplace. Having worked for such noted organizations as The Hollywood Reporter, NBC Universal, The Sundance Institute and her brand, The Adkins Group, Rose has taken her experiences in sales, marketing and production and crafted a start-up focusing on programming distribution for worldwide content creators as well as unique and highly curated platforms for consumer content consumption and aggregation.
She views the world as a series of experiences that make the world a vastly smaller place today, thanks to social media, digital technology and distribution. ScreenHits allows producers, global broadcasters and distributors to not only engage in sales of programming during markets (MIP-Com, MIPTV, Cannes, AFM, Banff) but provides research and curation for major broadcasters seeking to fill programming gaps. She and her team have also created an interface for consumers to build their own curated, on-demand streaming service incorporating all of their favourite streaming platforms.
Rose resides in London, loves the weather (even though she is from Santa Monica, CA), enjoys her time traveling the English Countryside and a vivacious risk-taker. Rose has spoken at various enclaves including MIP and Digital Hollywood. She is married to George Hulse and they have two daughters and a dog.
---
Julie Arsenault
CEO & Founder, Panty Drop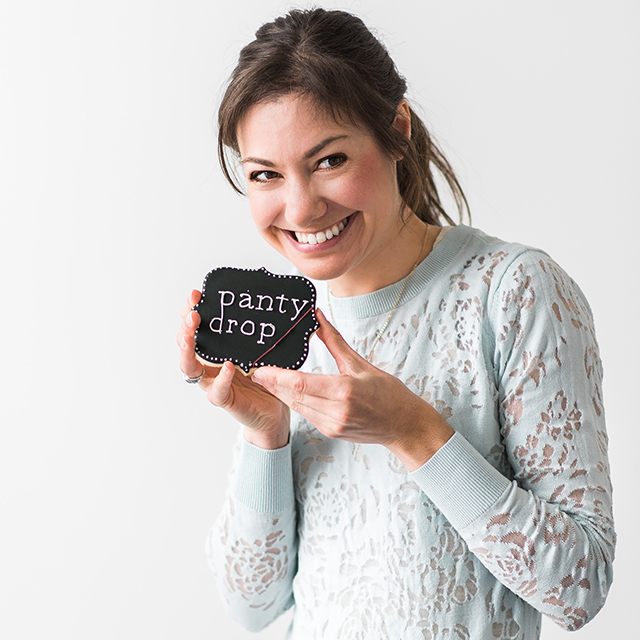 Julie Arsenault is the founder and CEO of Panty Drop, a technology company that delivers a personalized intimates shopping experience for women of all sizes. They are tackling a multi-billion dollar market and growing rapidly. Larger women are the majority of the population, yet are still excluded from most stores who don't stock their size.
Prior to Panty Drop, built and launched products at Seed, Series-A and Series-B stage startups in the Bay Area. She led teams across product management, customer success and marketing.
Julie moved to Reno in 2016. She's passionate about growing the startup and tech ecosystem here.
---
Yoly Avalos
CEO & Co-founder, Bquate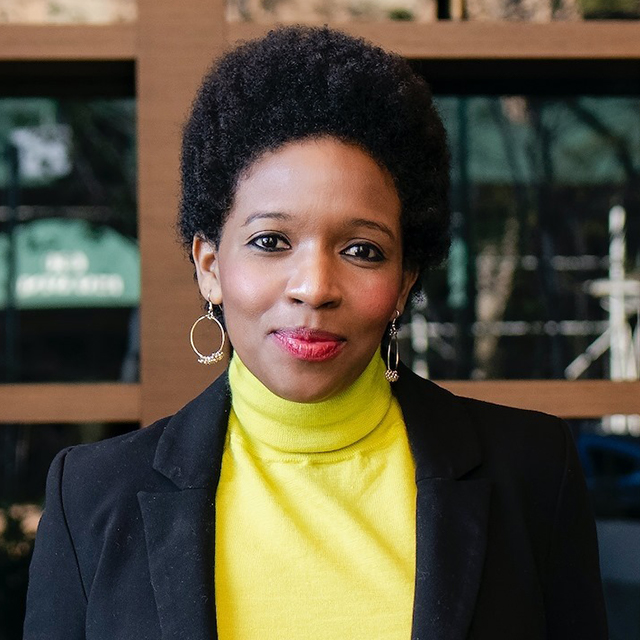 Yoly Avalos is a seasoned serial entrepreneur, creative and strategist. She has led and created integral technology solutions for the music and media industries and, secured global partnerships with leading digital platforms like Spotify, YouTube, Deezer, Google, Facebook; among others. She is the Co-founder of Bquate, a full-stack platform that powers established music companies to scale without giving up ownership and control. She is passionate about personal growth, entrepreneurship, spiritual practices and human potential.
---
Jeannette Ceja
Award-Winning Bilingual TV Host, Journalist, Travel Advisor and Global Public Speaker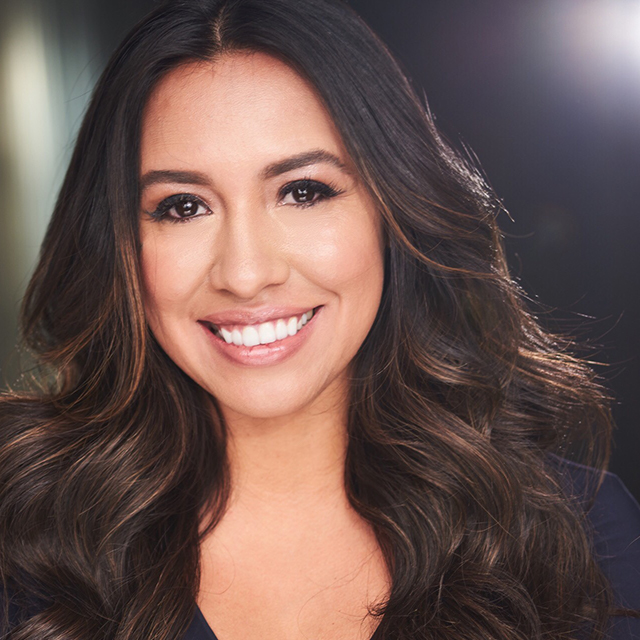 Jeannette Ceja is a bilingual Travel Journalist, TV Host, Travel Advisor, and a Global Public Speaker. Her work has appeared on ABC7 Los Angeles, FOX 11 Los Angeles, Mexico Travel Channel, KUSI News, and many more media outlets around the world. She combined her love for travel and over 10 years of work as a journalist and TV Host into an internationally recognized company known as Jet Set with Jeannette. Last year, Jeannette was a speaker at The Women Economic Forum in Cairo, Egypt. While in Cairo, she received the award: Iconic Women Creating a Better World for All.
In 2019, she was awarded as one of the top 20 Global Women of Excellence by U.S. Congressman Danny K. Davis and the Multi-Ethnic Advisory Task Force. Jeannette was also one of the nominees for Best Travel Creator at The Tecla Awards - part of the 10th annual Hispanicize conference - honoring Latinx contributions to media. This year, she partnered with Visit Pasadena as the tourism board's official bilingual spokesperson on National Plan For Vacation Day.
In 2018, Jeannette was the Official Travel Host for The World Woman Summit at the Clinton Presidential Center where she was recognized as Travel Host of the Year. The same year, Jeannette was named a Power Player by Angeleno Magazine. A respected Speaker, Jeannette has spoken at travel conferences all over the world including The Women Economic Forum Mexico City, The Women in Travel Summit, The New York Travel Festival, Tourism in Romania Conference, Impact Travel Immersion Conference, Epic Mastermind Conference, Travel Talks and the Travel Unity- Economic Development through Diversity Summit. In 2008, she graduated with a Bachelor's Degree in Journalism from Belmont University. The following year, Jeannette completed the Professional Producing Program at the University of California- Los Angeles.
---
Sashee Chandran
Founder & CEO, Tea Drops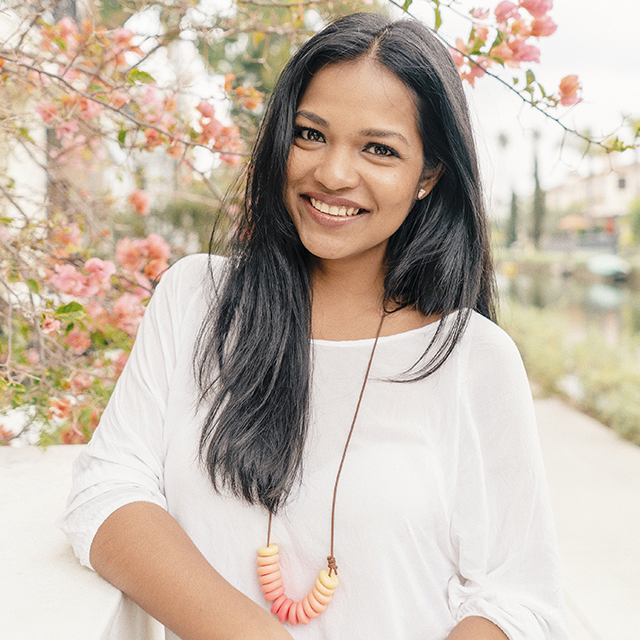 Sashee is founder and CEO of Tea Drops, which creates bagless whole leaf teas — shedding about 20% less waste than traditional tea bag packaging. Tea Drops has become a favorite among new and experienced tea drinkers alike, launching innovative tea experiences that merge flavorful blends, food art and edgy design. Tea Drops an omni-channel brand, selling D2C and also available in 1,500 retailers — loved by Oprah Magazine, Chrissy Teigen, and former first lady Michelle Obama. Sashee is a 1st Place $20K Women Founders Network pitch winner, 1st Place $100K Tory Burch Fellow Grant winner, and the 1st place $50K PepsiCo WomanMade Challenge winner. She has also raised over $3.5M in VC funding for Tea Drops.
---
Cameron Crain
Co-Founder and VP of Marketing and Investor Relations, X CO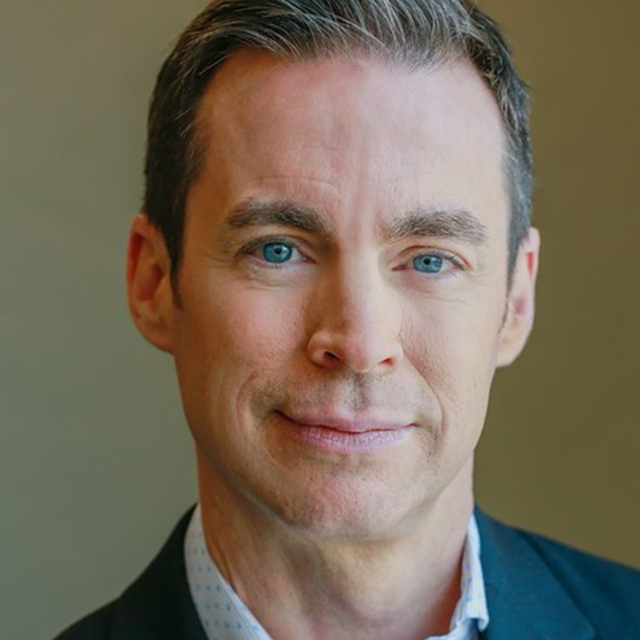 Cam is an Idaho boy who came to Reno years ago when his car broke down on the way to LA. He fell in Love with northern Nevada, and has called it home ever since.
Cam accelerates and advises entrepreneurs, startups and technology companies. He is a Co-Founder and VP of Marketing and Investor Relations, for RNOX, Nevada's premier tech accelerator, and he has helped the company expand and rebrand as the Xco.
With a background in education, Cam is passionate about developing opportunities for all members of Nevada's entrepreneurial ecosystem. Earlier this year he helped launch Code Legion, a coding school and developer platform for Nevadans.
Cam's creative pursuits include acting, directing and writing. He has two screenplays in pre-production, and loves to collaborate on projects with his family. Cam loves spending time outside of work with his amazing wife Michele and their children.
---
Jennifer Cunningham
Executive Vice President, Reno Sparks Convention & Visitors Authority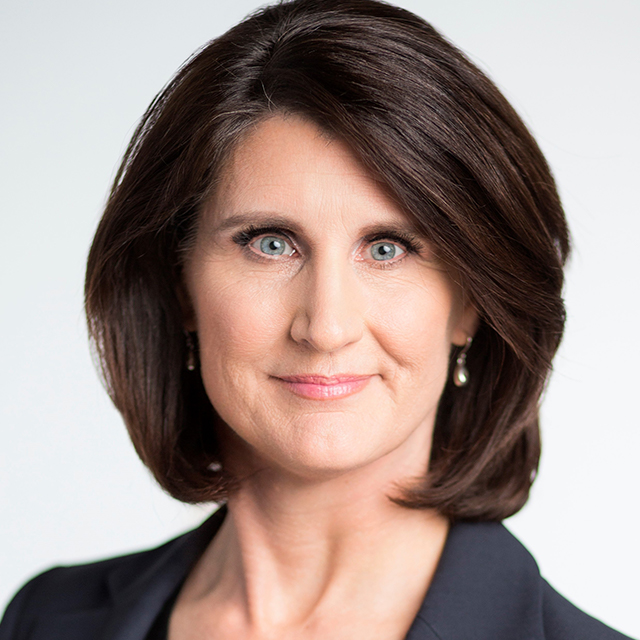 Jennifer Cunningham serves as the Executive Vice President of the Reno Sparks Convention & Visitors Authority. Her past positions with the agency have included Interim President & CEO, Executive Director of Marketing, and Tourism Sales Director. In her current role, Ms. Cunningham works closely with the President/CEO in developing the strategies and objectives for the Authority. She is responsible for leading the development and implementation of the integrated marketing and communications programs and special events funding to develop public interest, understanding, and generate room nights for the destination.
An active member in her community, Jennifer has served on the board of directors of EDAWN (Economic Development Authority of Western Nevada), the Northern Nevada Chamber and is currently the Vice-Chair of the Regional Air Service Corporation. She also serves on the Sparks Tourism Facility & Revitalization Steering Committee. She is a former board member of the Education Alliance of Washoe County, the Educational Foundation and the Marketing Committee of the Reno Arts and Cultural Commission, in addition to the Governor's Workforce Investment Board on Tourism, Gaming and Entertainment. Jennifer was an active member of the Northern Nevada Planning Committee for the Governor's Conference on Tourism for 16 years and has represented the region as a Commissioner on the Nevada Commission on Tourism.
She has received accolades as a "Woman of Achievement" nominee from the Nevada Women's Fund and has been recognized for creative achievement and technical execution of advertising campaigns by winning numerous Addy Awards. In addition, Jennifer has been honored with a "Lifetime Achievement Award" by the American Advertising Federation. She is also a recipient of the Impact Awards "Travel and Tourism Advocate of the Year" and was selected as the ACE Award "Marketer of the Year" recipient by the Reno-Tahoe American Marketing Association.
Jennifer holds a Master's Degree in International Marketing and Business Management from San Francisco State University and a B.A. in Managerial Sciences and Finance from the University of Nevada, Reno.
---
Douglas Erwin
Senior Vice President of Entrepreneurial Development, EDAWN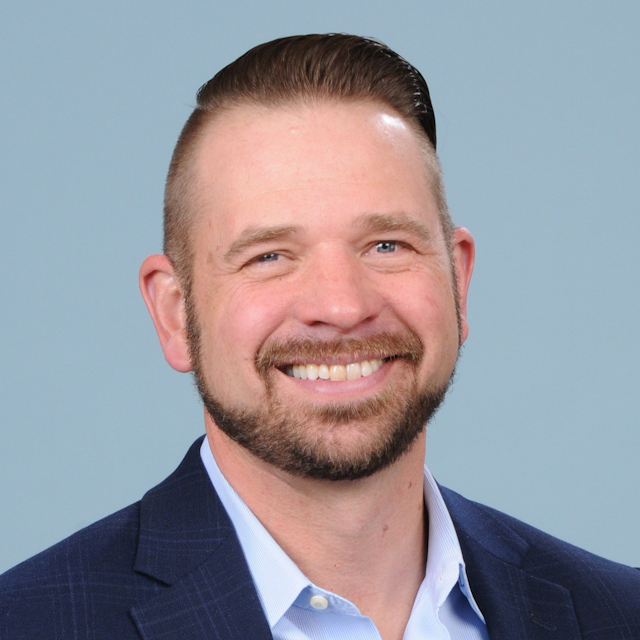 Doug is a serial entrepreneur turned nonprofit executive currently working as the Senior Vice President of Entrepreneurial Development at EDAWN. Doug is committed to growing Northern Nevada's startup and technology ecosystem and supporting entrepreneurs as they embark upon their own journeys. Doug's work in community has helped change the perception of Reno and lay the foundation for future generations of entrepreneurs to thrive in the region.
Doug's work in the startup community include:
Cocreating a vision and values for the startup community with various stakeholders
Creating a strategy which led to the creation, funding or direct support many of the entrepreneurial support programs in existence today
Securing over $1.1M in federal funding which lead to the creation of the Summit Venture Mentoring Service and the Reno Seed Fund
Developing a startup attraction program which resulted in dozens of companies relocating to the region
Receiving 2 IEDC Gold Awards for creating the Startup Deck
Before devoting his work fulltime to EDAWN, Doug cofounded six companies in different industries including eCommerce, software development, medical diagnostics and consumer products manufacturing. Through his entrepreneurial endeavors he experienced first-hand the highs and lows of building companies, managing investors and partners and the challenges associated with balancing family, self and career.
Doug's Entrepreneurial highlights Include:
Raising over $10M in equity and debt capital from angels and corporate investors
Establishing strategic partnerships with Fortune 1000 companies
Establishing global partnerships in Switzerland, Japan, China, Singapore and Thailand
Negotiating the sale of multiple companies to both private and public acquirers
Being recognized as the Entrepreneur of the Year for the State of Nevada
In addition to his full-time work, Doug is an active supporter of local nonprofits and community organizations. He was a curator for TEDx Reno for 3 years, served on the board of the Discovery Museum for 6 years and was an active member of Entrepreneurs organization for 13 years. Doug currently serves as a commissioner for the Reno Arts and Culture Commission and on the board of EO Reno/Tahoe.
---
Jennifer Fein
Co-Founder & CEO at YouLive to Travel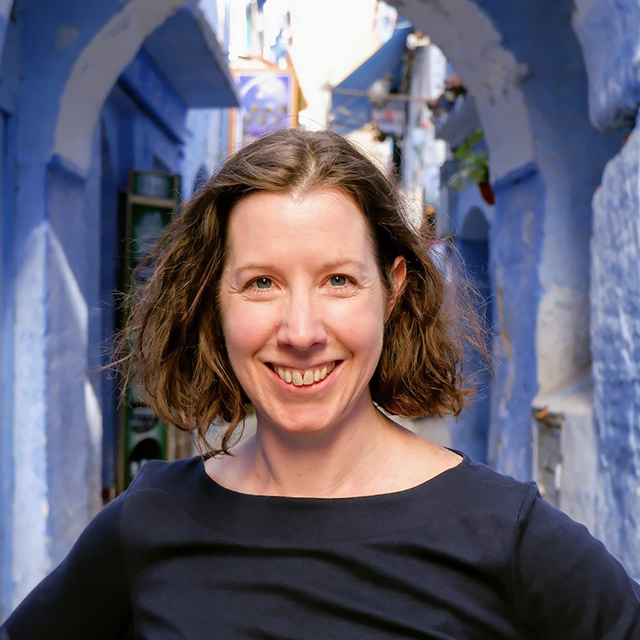 After years of building digital products as an engineer and product manager for others in America and Asia, Jennifer Fein is now determined to make software that empowers passionate people to create unique group travel businesses. She met her co-founder Bron at a #shehacks event in Melbourne, Australia. Together they are building YouLi, the best software to organize group trips. She is also the co- author of Ready to Start? Becoming an Entrepreneur in Australia.
---
Julia Gebert
Founder & CEO, RYSTA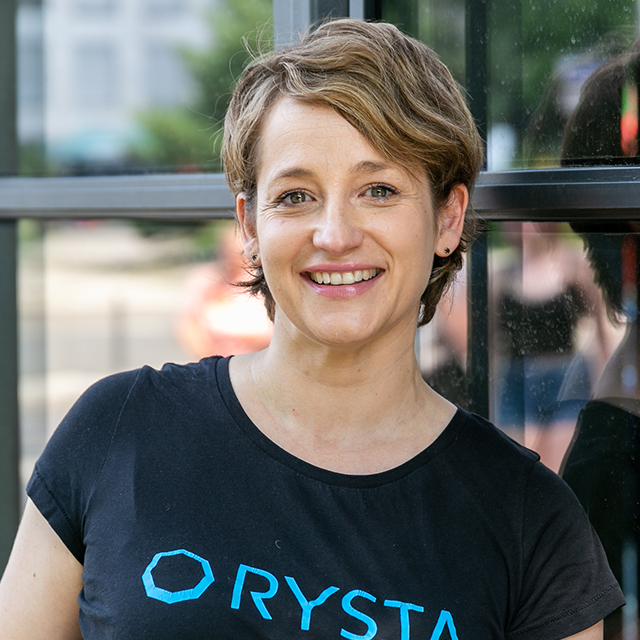 Julia is an entrepreneur at heart with a strong passion for all things proptech and IoT. She is the visionary behind RYSTA, a cutting edge IoT startup delivering mission critical data to the construction and real estate industry. Julia is driven by the desire to use tech for good, to advance people and the built world we live in.
Julia has a diverse background to draw upon, having been involved in journalism, tech media, and having practised as an attorney at law. She worked for the German Federal Ministry of Economics, two major international law firms and VIACOM before pursuing her own entrepreneurial interests.
Prior to RYSTA, Julia was head of business development for Caremondo, playing a pivotal role in securing over 200 business partnerships for the high growth German tech startup.
In 2019 RYSTA was selected as one of four companies to join the InNEVator startup program in Reno, Nevada, and under her guidance has been recognized internationally on numerous occasions.
Julia is a regular speaker at international proptech events and was featured by Business Punk as a Top Ten 'mover and shaker' in the proptech industry.
---
Dr. Sindhu Joseph
Founder & CEO, CogniCor Technologies, Inc.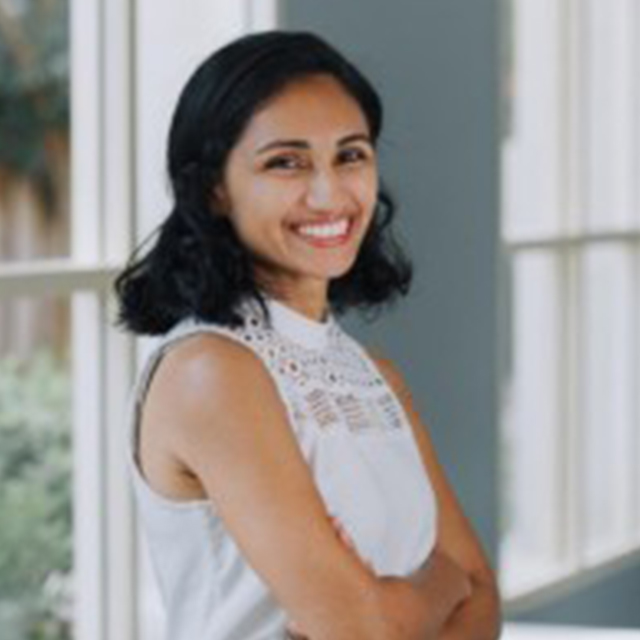 Dr. Sindhu Joseph is the Founder and CEO of CogniCor, the leading AI Digital Assistant platform that delivers revolutionary operational efficiency and productivity for leading financial firms of the world. She holds a Ph.D. in AI, is the inventor of 6 patents, author, and speaker on topics around Enterprise AI, AI in Financial Services and diversity in AI. She is also a mentor to Nex3 AI Startup accelerator and is an advisory council member of Build Common Wealth Inc. She is based in Palo Alto, California, and drives CogniCor's vision to provide thinking, talking face to every business. CogniCor, created out of her Ph.D., combines traditional inductive AI with advanced deductive AI and reasoning to offer a unique digital assistant platform built for business teams in the Financial services industry.
---
Miriam Lahage
Entrepreneur, Board Director and Advisor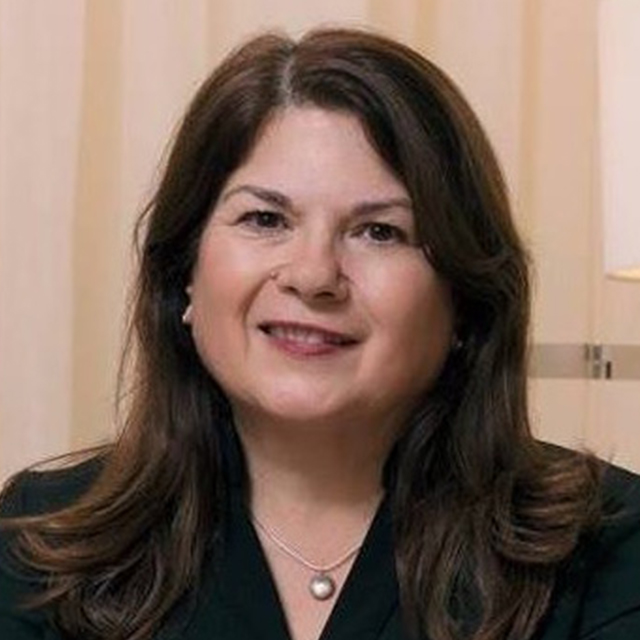 An entrepreneur, board director, and advisor to early stage companies, Miriam's expertise is at the juncture of fashion, consumers, and technology. She has spent her career growing companies across borders which has taken her from the heart of fashion in NY to the digital hub in Silicon Valley, to London, Germany, and Austria.
Miriam's passion is driving innovation and building industry partnerships. She helped create the voice for the $9.7 billion eBay fashion business as VP Global Head of Fashion; She has held a number of senior executive roles in large global firms such as TJX and acted as consultant to the CEO at NET-A-PORTER prior to acquisition.
Miriam works with founders of startups leveraging technology to innovate new customer propositions. Miriam is currently co-founder of Aequip, a technology startup building the world's first behavioural analytics engine, creating workplaces for the future with inclusive tools that give every employee a chance to thrive.
Miriam has been featured in the WSJ, IBD, Fast Company, New York Times, WWD, FT, TW, and Drapers and has been a keynote speaker at conferences in the US, UK, Germany, France, Italy and Spain. She's taught classes on digital innovation at Boston College Carroll School of Management, The Royal College of Art and Imperial College London.
Miriam's distinctions include the Retail Week Power List, Drapers Power List, and British Vogue Online Fashion 100 List. She was voted Online Fashion Star of 2009-2010 in The Independent by her peers.
---
Clare Flynn Levy
Founder & CEO, Essentia Analytics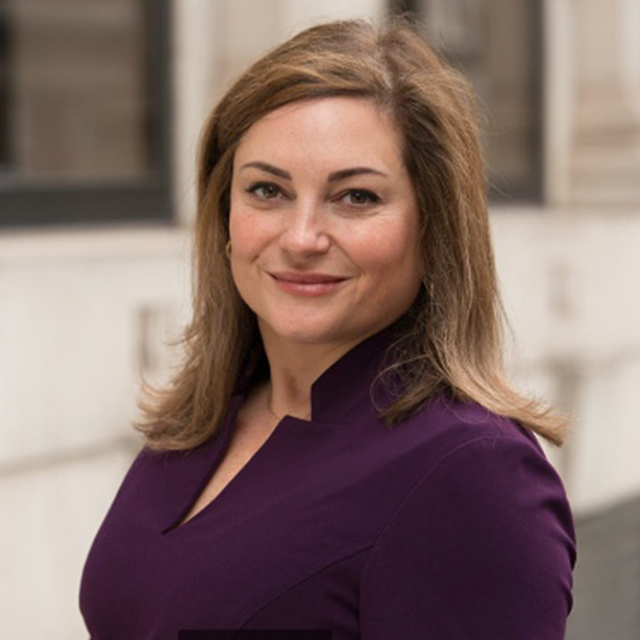 Clare Flynn Levy is the founder and CEO of Essentia Analytics, a fintech firm that uses behavioral analytics to help professional fund managers better understand and track their investment decision-making patterns, and measurably improve performance.
Prior to founding Essentia, Clare spent 10 years as a fund manager, both active equity (running over $1bn of pension funds for Deutsche Asset Management) and hedge (as Founder & CIO of Avocet Capital Management, a specialist tech fund manager). She ultimately "went native" into the software space as the President of Beauchamp Financial Technology, a market-leading provider of portfolio management systems to hedge funds, which was acquired by Linedata Services S.A.
---
Ludymila Lobo
CEO & Founder, GDG Manuas, Jungles Dev and Women Techmakers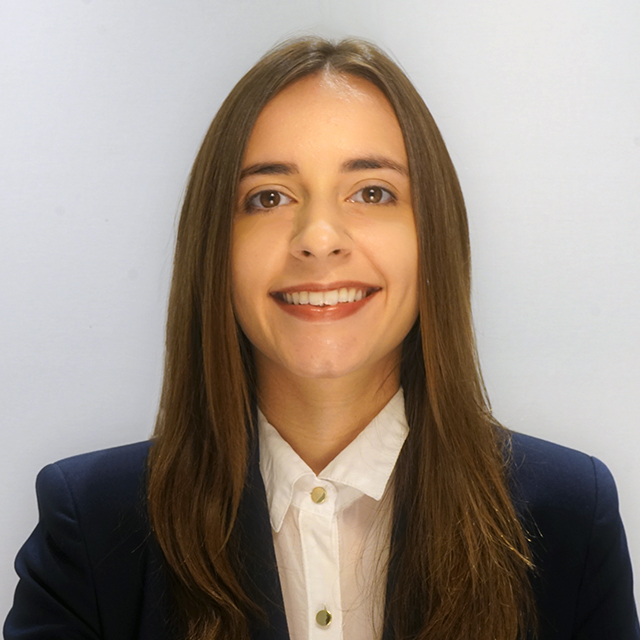 Ludymila Lobo graduated in Computer Science at UFAM and exchange modality at the Worcester Polytechnic Institute (WPI) in Massachusetts. She was selected as a fellow of Young Leaders of Americas Initiative (YLAI) 2021, a program of the United States Department of State, implemented by IREX. Ludymila has received awards in hackathons, has presented articles in international conferences and works in the public service developing applications that provide innovation and services for the population. She is in the founder of GDG Manaus and Jungles Dev (a community for promoting diversity and inclusion in Technology and promoting events) and Women Techmakers (a program for female empowerment in the area of Technology). Ludymila loves nature, sports, dogs, coffee and to see her code making a positive impact in people's lives.
---
James K. Lutaaya
Founder & Chief Executive Officer, MedicalShed.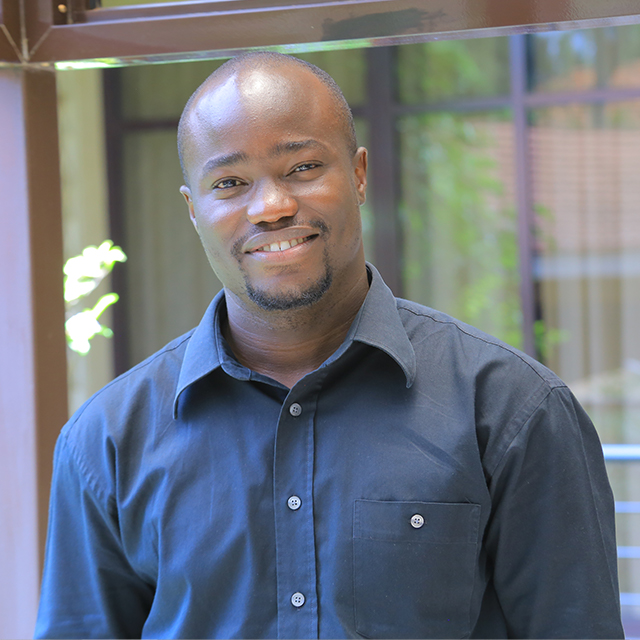 James is a Medical Scientist, founder and Chief Executive Officer of MedicalShed, a digital health and telemedicine company in Uganda that connects patients to doctors and specialists both locally and globally. He is also the Medical Director of the STeM Telemedicine Project that aims at increasing specialized medical access to rural and under-privileged populations like refugees and their host communities. James has won awards like the Mandela Washington Fellowship, a flagship of the Young African Leaders Initiative (YALI) at the University of Nevada, Reno and The Tony Elumelu Foundation Entrepreneurship program for Young African Entrepreneurs, among others.
James co-founded the Ugandan Jobline, the biggest online Jobs platform in Uganda. Ugandan Jobline has revolutionized job advertisement, changing from costly newspaper advertising to online platforms. James is also passionate about promoting livelihoods, volunteerism, mentorship and advocacy for youth, teenage mothers and young women living within his community. With this passion, He founded CommunityShed Initiative, a non-profit that supports communities through alleviating poverty, promoting descent work, sustainable livelihoods & economic growth thus reducing inequalities and fostering partnerships in order to achieve the Social Development Goals.
---
Founder & CEO of Creative Link; Center for Finance, Technology & Entrepreneurship; European Innovation Council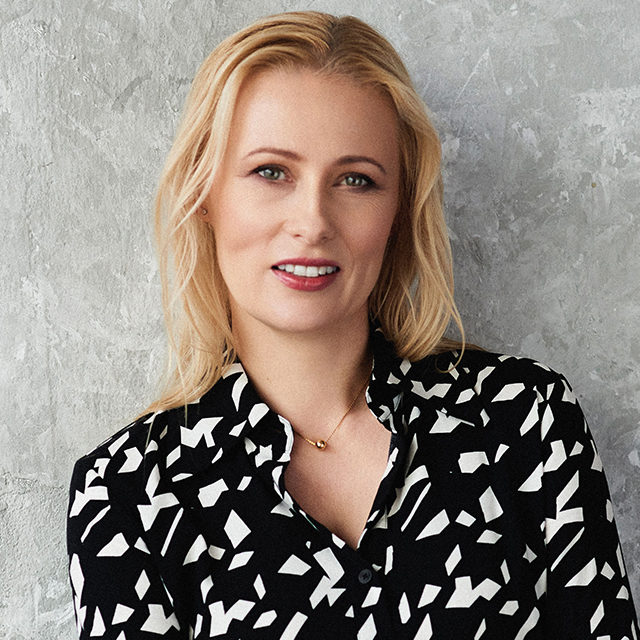 Anna brings twenty years of experience in driving and fostering banking and payments innovation in Europe, including C-Level and NED roles.

Founder & CEO of Creative Link connecting the dots in banking and payments. Anna is building cooperation models between banks and Fintech startups, particularly with regard to Open Banking, Payments and AI projects. She is also a Senior Advisor at Truffle Capital, Jury Member and Expert at the European Innovation Council (EICAccelerator) aimed at financing innovative SMEs across the EU.

Anna combines hands-on experience with a global strategic approach across the sectors (AI, FinTech, Consulting). She introduced one of the first online payment gateways in the CEMEA region as well as the first digital wallet and the first mobile payment platform. She is also managed the implementation of the first local mobile banking app and the first mobile payments initiative.

Anna was featured in the TOP10 Women in FinTech (FinTech Magazine, Aug 2020); "TOP 25 Women Leaders in Financial Technology of 2019", WAIroe – Women in AI.
She is a Senior Lecturer CFTE – Centre for Finance, Technology & Entrepreneurship, curating and teaching Conversational AI in Banking – From Chatbots to Virtual Assistants; Open Banking and Platforms in Finance courses. Co-Author of The AI Book and The PAYTECH Book.
---
Carlotta Mast
Market Leader, New Hope Network
SVP of Content, Informa Markets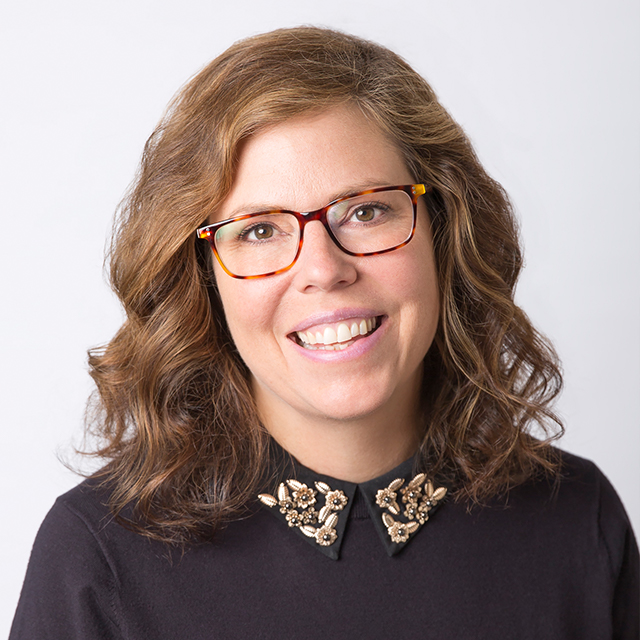 As market leader, Carlotta Mast sets the strategy and guides the growth and impact for New Hope Network, the leading events and information services company for the natural & organic products industry. She also leads the content strategy and team for the Informa Markets Health & Nutrition group, which includes New Hope Network. Her team produces the content and conference programming for Natural Products Expos, NBJ Summit, Nutrition Capital Network, Esca Bona, Natural Foods Merchandiser, newhope.com, Nutrition Business Journal, NEXT Forecast, SupplySide, Natural Products Insider, Vitafoods and Vitafoods Insights.
With 20 years of experience, Carlotta has her finger on the pulse of new health, wellness and natural product trends and the forces shaping consumer attitudes and behaviors. Carlotta is a frequent speaker at industry events and conferences and has been interviewed about the natural products industry, regulatory issues and market performance by media outlets including The New York Times, Cosmopolitan, NPR, ABC News, BusinessWeek and many others.
Carlotta serves on the board and is the past board president of Naturally Boulder, a 1,600-member trade group with the mission of nurturing community, leadership and innovation in the Colorado natural products industry. In addition, Carlotta serves on the board of the Climate Collaborative, whose mission is to leverage the power of the natural products industry to reverse climate change.
In 2013, Carlotta co-founded a paleo snack company called Wholly Bites, which hit the market well before Whole Foods Market and other retailers began adding paleo sections to their stores. Wholly Bites was sold to 1908 Brands in 2016.
---
Amanda Mesler
CEO of Cashflows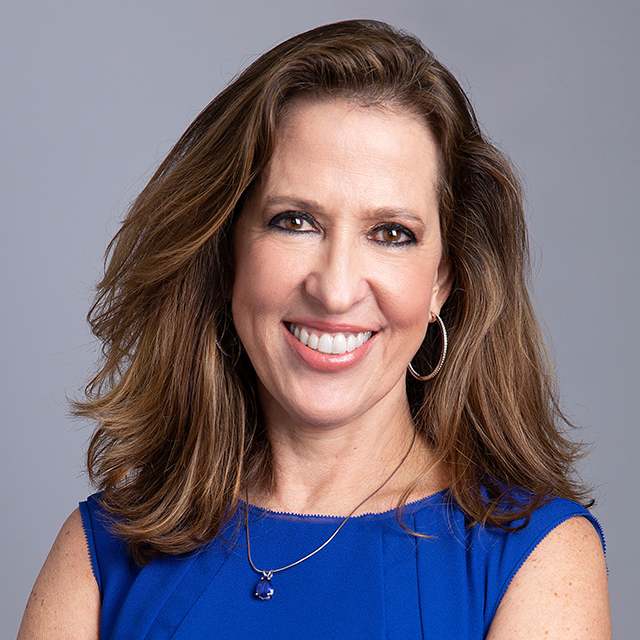 Amanda Mesler is the CEO of Cashflows and joined the company in September 2019. Amanda is a business and commercial savvy executive with over 25 years of experience, having held leadership positions as CEO, COO, Chief Client Officer and a Corporate Strategy Officer as well as serving as a Non-Executive Board Director of four companies.
Amanda has had a truly global experience, working across six continents, including responsibility for teams in more than 40 countries. She also has strong technology and Fintech experience at the executive level in software and services.
Prior to Cashflows, Amanda was CEO at Earthport who were acquired by Visa for £198 million. Before that Amanda was a General Manager at Microsoft, managing the Enterprise Business in Central and Eastern Europe across 33 countries.
Amanda has built a considerable track record of success in leading digital transformations, operational change, building startups, and rapidly growing businesses in several industries, including technology.
Since 2018 Amanda has sat on the board of National Grid as a Non-Executive Director and has brought a new entrepreneurial perspective and valuable insight into the company's increasingly important technical evolution.
Amanda is also passionate about championing women in the workplace and in 2014 launched the London chapter of Lean In, the global community who are dedicated to helping women achieve their ambitions through networking and support. The first Lean In London event saw over 200 attendees and their membership continues to grow, currently boasting nearly 1,000 members.
In 2010, Amanda became involved in an international women's forum in the Young Presidents' Organization, the premier global network of chief executives. The forum consists of eight other female business executives who meet quarterly.
Amanda's passion for Lean In and YPO in part stems from her own experiences as a pioneering woman in the workplace. In 1989 when Amanda worked in Tokyo, she was the only female employee and was often the very first woman to have ever lead meetings and negotiated deals.
Away from her work commitments Amanda also channels her drive and passion into sport where she regularly takes part in marathons and supports Everton.
---
Clelia Morales
Co-founder and COO at WOOM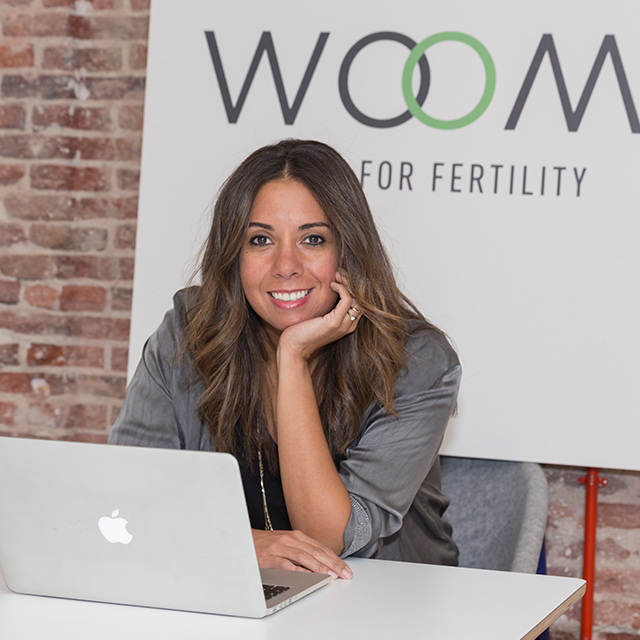 Clelia Morales is co Founder and COO at WOOM, a women's health data science driven company, that empowers women to understand their body better and faster, in order to help her make decisions. Today WOOM gathers 75 parameters of women's lifestyle, menstrual cycle, biometrics and male fertility, in order to provide personal recommendations, menstrual calendar and an accurate forecast of the fertile window.
Previous to WOOM, has always been involved in innovation projects and her last experience was at eBay Europe where she led Social Media for Europe and her last role was Marketing Director for South of Europe.
Clelia is a Digital Marketing professional with +15 yrs. experience. Throughout her career she has witnessed how technology improves people's lives, this is one of the reasons she and her business partner created WOOM. Clelia believes that innovation and a diversified team can transform traditional businesses and create new ones.
---
Kristy Muir
Entrepreneur & Developer of FuzePlay; Head of Operations & Strategy at Instructure, Bridge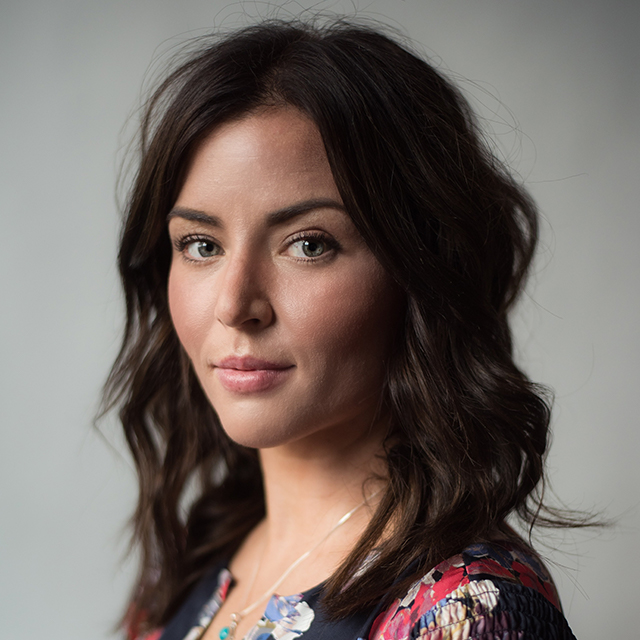 A Reno native, classically trained concert pianist, and experienced startup founder, Kristy Muir is a maverick who has bridged EdTech in policy, enterprise, arts, community, and higher education. In 2015 she developed FuzePlay, an open source EdTech platform that enables educators to teach coding in K-12 classrooms through project-based learning. Kristy has received multiple entrepreneurial awards for her work, the most notable: Utah Business Top Ten Startups to Watch, Utah's Coolest Entrepreneur 2018, and the Peak 100 Most Inspiring Entrepreneurs. Kristy's greatest honor was sitting as the first non-educator on the STEM Leadership Board for the International Society of Technology in Education. Kristy also founded the first Silicon Slopes Founder Chapter in Utah - 50+ chapters now exist, averaging 60% attendance from minority groups. She has pitched over 50 investors nationwide, and run startup design workshops for YWCA, TechStars, Girls on the Run, and March for Science. When Kristy is not building or advocating for female founders, you'll find her hiking or on the slopes with her three daughters.
---
Stephanie Mullen
CEO & Founder, Mullen's Homemade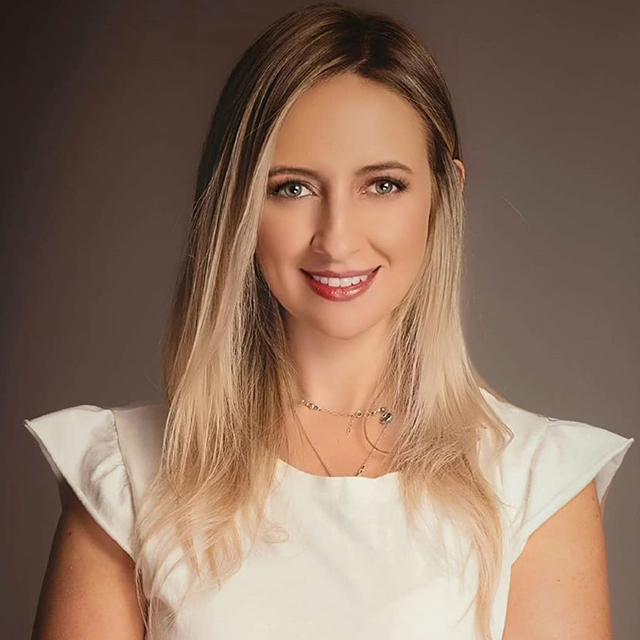 Stephanie is an entrepreneur and an expert in Clinical and Cognitive Neurosciences from University of London, Goldsmiths. She is a co-founders of Mullen's Homemade, a family business that produces more than 10 types of artisanal sausages with flavours from around the world and that differentiate themselves from the current market as they are 100% natural, free of preservatives and other additives striving to promote a healthier eating. Stephanie has published in peer-reviewed journal articles and has extensive experience as a speaker on the topics of neuroscience and its connection to exemplary leadership, gender and entrepreneurship having given talks at universities and multinational companies such as: Kellogg's, Merck, HubSpot, Enel, Temple University and Rosario University.
---
Kelly O'Grady
Chief Correspondent & Head of Video, dot.LA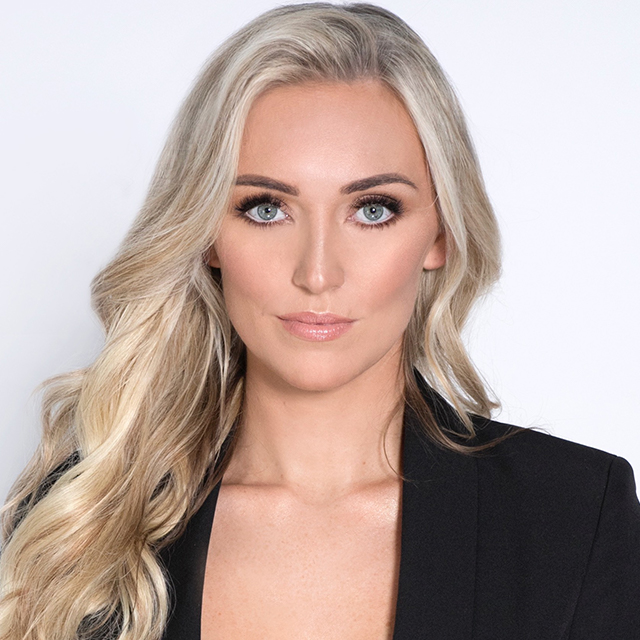 Kelly O'Grady is dot.LA's Chief Correspondent and Head of Video. Kelly serves as dot.LA's on-air talent and is responsible for the design and execution of the company's video strategy. She also serves as a tech and media business expert on national and local TV outlets, providing analysis on the latest news headlines. A former management consultant for McKinsey, Kelly also worked for Disney's Corporate Strategy team, focusing on M&A transactions and building the company's direct-to-consumer streaming efforts. She holds a bachelor's degree from Harvard College and an MBA from Harvard Business School. A Boston native, Kelly spent a year as Miss Massachusetts USA, and can be found supporting her beloved Patriots every Sunday come football season.
---
Rachel Payne
Managing Director, Head of Innovation & Technology, FullCycle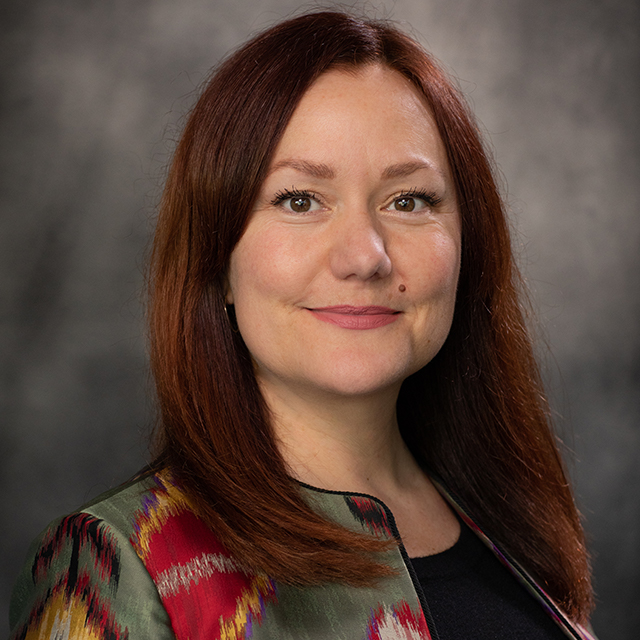 Rachel is a technology executive, entrepreneur, investor, inventor and philanthropist. Rachel is Managing Director, Head of Innovation and Technology at FullCycle, a private equity fund that invests in climate solutions. Rachel also teaches at U.C. Berkeley and mentors with Techstars. After earning her Stanford MBA, Rachel joined the founding team of Google.org, the philanthropic arm of Google, focused on Poverty Alleviation and Climate Change, creating the blueprint for a hybrid corporate philanthropy and investment fund. While at Google, Rachel led International Business Operations in Emerging Markets, living and working in sub-Saharan Africa as Country Manager, Africa Leadership Team. Her team's work was awarded "Best Mobile Apps for Economic and Social Development" in 2010 at Mobile World Congress. She was also Principal, Global Strategic Alliances, managing Google's important strategic partnerships in Media & Entertainment. In 2012, Rachel left Google to start FEM Inc., a mission-driven holding company. In 2015, FEM Inc. launched Prizma, an AI venture serving media, telecom and tech companies. Prizma was acquired by Nielsen / Gracenote in 2018. Rachel has served on the Board of Directors for BRAC USA (ranked #1 NGO), CREDO Mobile, KCET and dashboard.earth.
---
Deepa Prasad
Managing Director at WestRiver Group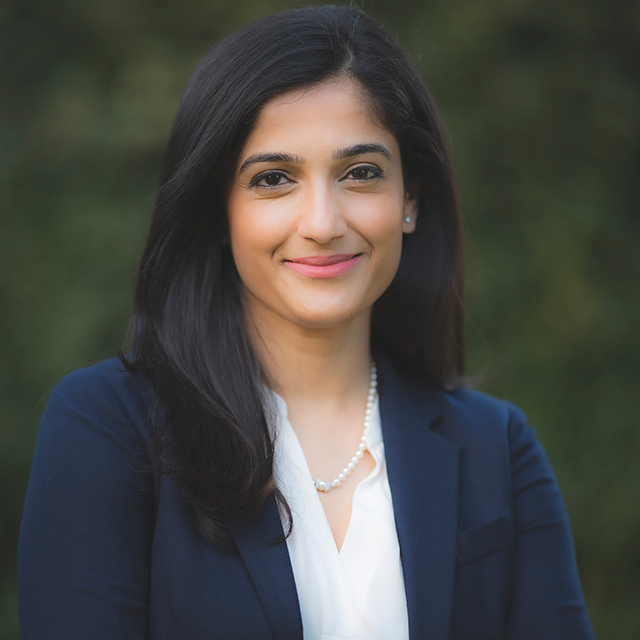 Deepa Prasad holds 20 years of experience across various realms in healthcare from venture capital, healthcare M&A investment banking, legislation for hospitals and consulting for healthcare companies. She recently worked at a startup that went public with a market cap over $1Bn. Today, Deepa serves as Managing Director at WestRiver Group (WRG) as a co-lead of the healthcare equity fund. The Seattle based venture debt and equity firm has a growing portfolio of investments in technology, life sciences, energy and experiential sectors. Prior to WRG, Deepa served as Chief of Staff at Blue Shield of California where she was accountable for strategy and operations across Blue Shield's Healthcare Quality and Accountability department that represented 45% headcount of the entire company.
Previous to Blue Shield, Deepa was Regional VP at Optum where she invested in equity partnerships with physicians and hospitals in centers and Head of Managed Care at the California Hospital Association. Deepa's startup experience came in 2012 when she was the Vice President of Financial Strategy and Business Development of Coherus Biosciences, a stand-alone biosimilars startup company based in Redwood City, CA. Coherus was developing biosimilars for high-cost biologics such as Enbrel and Humira. While at Coherus, she secured a $10M Series B financing from venture capitalists and a $250M global partnership deal with Baxter that bridged Coherus to a successful IPO nine months later.

Deepa worked in healthcare investment banking from 2004 to 2010 closing 10 deals for over $2BN in transaction value as well and began her career consulting for hospitals at Triage Consulting Group.

Ms. Prasad earned her Bachelor of Science in Business Administration from the University of California, Berkeley with Honors and her Master's in Business Administration from the Kellogg School of Management at Northwestern University.
---
Elizabeth Redmond
Cofounder & CEO, CoWorkr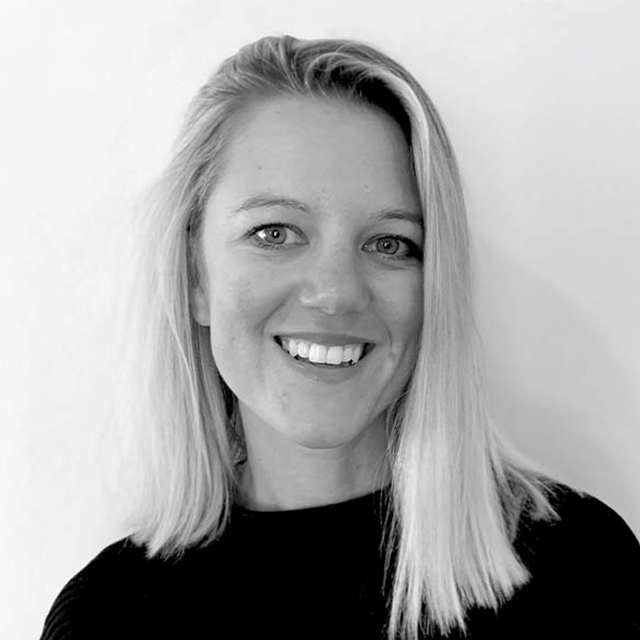 Elizabeth Redmond is cofounder & CEO of CoWorkr- a workplace sensors and analytics company. She has a background in design, life cycle analysis, and materials consulting. Her work has been featured in Fast Company, the New York Times, and Metropolis Magazine and her clients are among those of Nike to Salesforce. In all of her work, she is most passionate about finding efficiencies in the built environment. At CoWorkr, they are working on helping companies figure out how to use less space while maintaining a dynamic and healthy staff.
---
Miki Reynolds
Executive Director, Grid110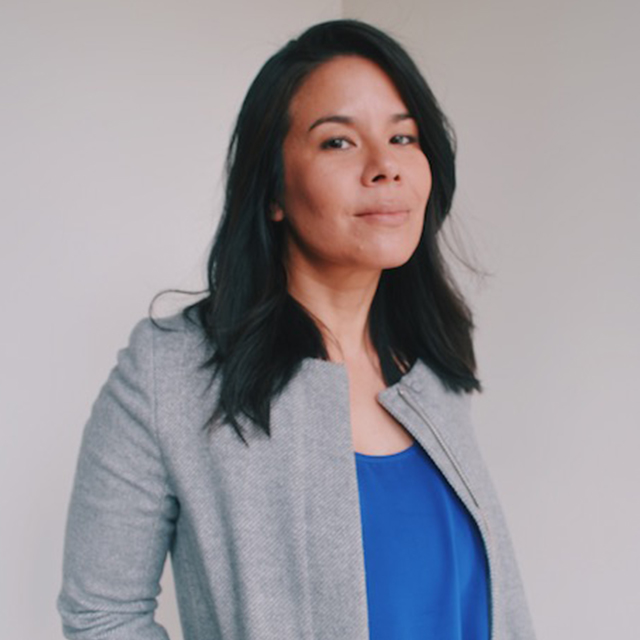 Miki Reynolds is the Executive Director of Grid110, an early stage startup accelerator and community development non-profit she co-founded in 2014. She has 15 years of experience working in tech, ranging from digital marketing and creative services to software development and e-commerce. After managing digital projects at global entertainment corporations like MGM Studios and 20th Century Fox, and heading up operations/product for a software development startup, she launched the Downtown LA location for tech education company General Assembly. Miki's current role at Grid110 focuses on activating the startup ecosystem in Los Angeles, fostering community, and connecting the dots for entrepreneurs through access to mentoring and critical resources.
Miki has accepted commendations from Mayor Eric Garcetti on behalf of General Assembly and Grid110, has been recognized by LA Biz Journal as a Woman of Influence, was named to Techweek's #Techweek100 and sits on advisory councils for two of the Mayor's diversity inclusion initiatives: PledgeLA and WiSTEM LA.
---
Sara Robbins
Public Relations Director at KPS3 and PRSA Sierra Nevada President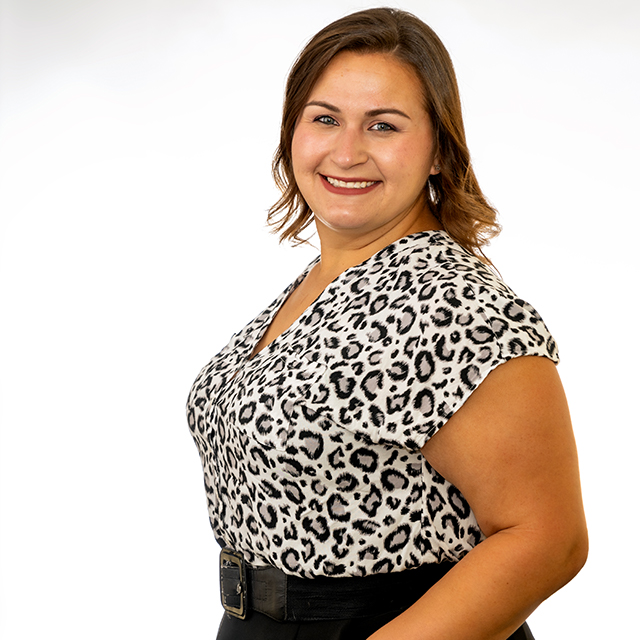 Sara Robbins, Public Relations Director at KPS3 and PRSA Sierra Nevada President is a strategic leader, collaborative teammate, and gifted storyteller. Sara conceptualizes and implements strategic public relations and social media initiatives for clients ranging from healthcare to industrial real estate. But in all reality, this simple explanation doesn't do what she does daily much justice. While 'juggling' wasn't part of the job description, she has definitely mastered the art. From building relationships with key media outlets and coordinating press kits, social media, and speeches to producing talking points and navigating crisis communications, Sara really does it all.
---
Dr. Myrton Running Wolf
Actor, Producer, Race & Media Scholar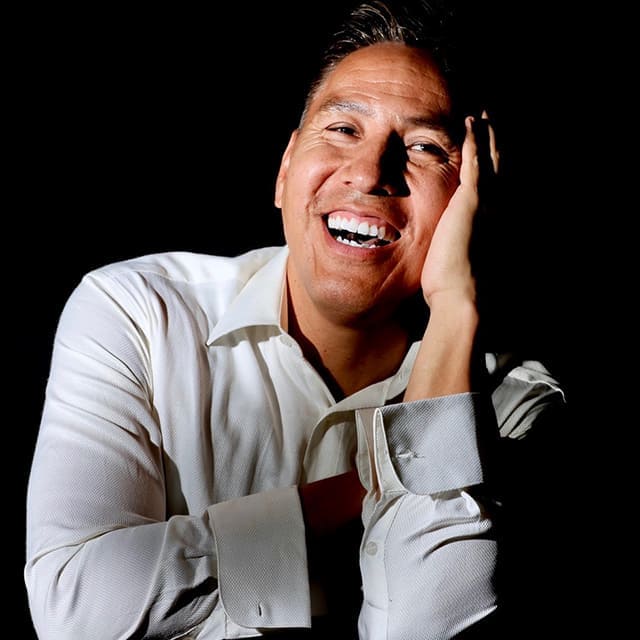 Dr. Myrton Running Wolf holds masters degrees from NYU's Tisch School of the Arts and the University of Southern California School of Cinematic Arts as well as a Ph.D. in Theater and Performance Studies from Stanford University. As a performer, Myrton held lead roles in stage productions in New York City, Chicago, Los Angeles, and the San Francisco Bay Area as well as supporting roles in several feature films including The Curious Case of Benjamin Button, The New World, and Into the West. Behind-the-scenes, Myrton worked as a Creative Producer for The CW and NBC, in Production Management for Disney-ABC Television, and as a researcher/tribal liaison for PBS. As a practice-based scholar of Race and Media, his academic writings have appeared in Variety, The Hollywood Reporter, MSNBC, Rhetoric Society of America Review of Communication, AMERINDA's Talking Stick, and Native Apparitions: Critical Perspectives on Hollywood's Indians. He's brought his award-winning teaching style to Stanford, Vassar College, Santa Clara University, and the University of Nevada-Reno as well as numerous tribal and junior colleges.
---
Mari Smith
CEO, Mari Smith International, Inc.
Premier Facebook Marketing Expert and Top Social Media Thought Leader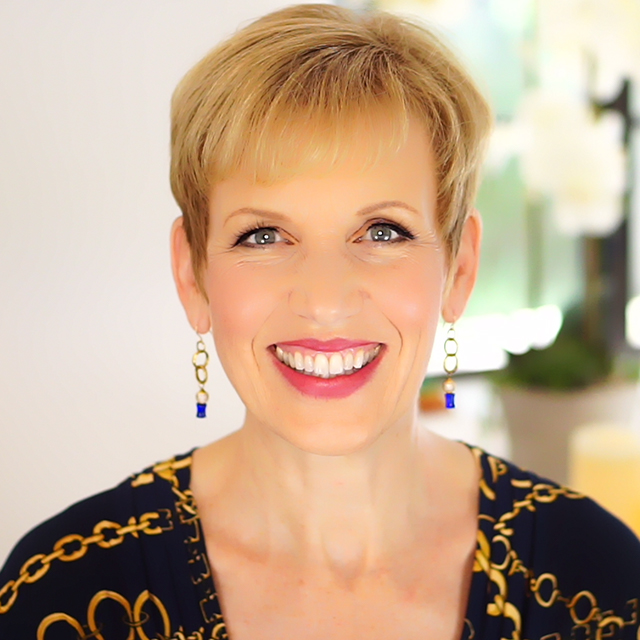 Often referred to as "the Queen of Facebook," Mari Smith is considered one of the world's foremost experts on Facebook marketing and a top Social Media Thought Leader. Forbes magazine describes Mari as, "… the preeminent Facebook expert. Even Facebook asks for her help." Facebook hired Mari to teach businesses throughout the US and to help create the company's Blueprint certification programs. IBM named Mari as one of seven women who are shaping digital marketing. Mari is an in-demand keynote speaker, corporate social media strategist, and brand ambassador for numerous leading organizations. Her digital marketing agency provides professional services to Fortune 500 companies, brands, SMBs and direct sales organizations. Mari's clients include AT&T, Verizon, Adobe, Bank of America, LS Retail, Mayo Clinic and Beachbody. She is an expert webinar leader, dynamic live webcast host, coauthor of Facebook Marketing: An Hour A Day and author of The New Relationship Marketing.
---
Aleyda Solis
International SEO Consultant and founder of Orainti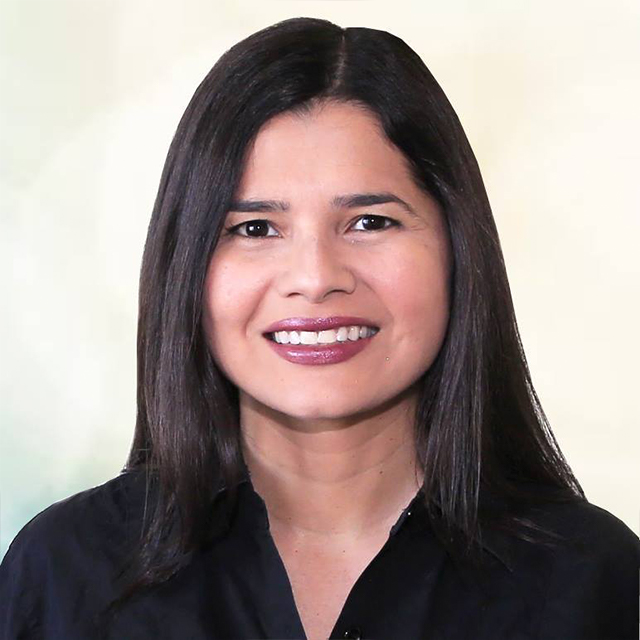 Aleyda Solis is an International SEO Consultant and founder of Orainti -a highly specialized, boutique SEO consultancy-, blogger (Search Engine Land, Search Engine Journal and Moz), speaker (with more than 100 conferences in 20 countries in English and Spanish), author (of "SEO, Las Claves Esenciales"), who also offers actionable SEO tips in her weekly YouTube video series "Crawling Mondays" and newsletter, with a summary of the latest news in SEO, #SEOFOMO. Aleyda has been awarded as the European Search Personality of the Year in 2018, and is also co-founder of Remoters.net, a remote work hub offering a free remote job board, how-to's, interviews, tools, colivings, events for remote based professionals and teams.
---
Dr. Yvonne Stedham
Professor of Management, UNR College of Business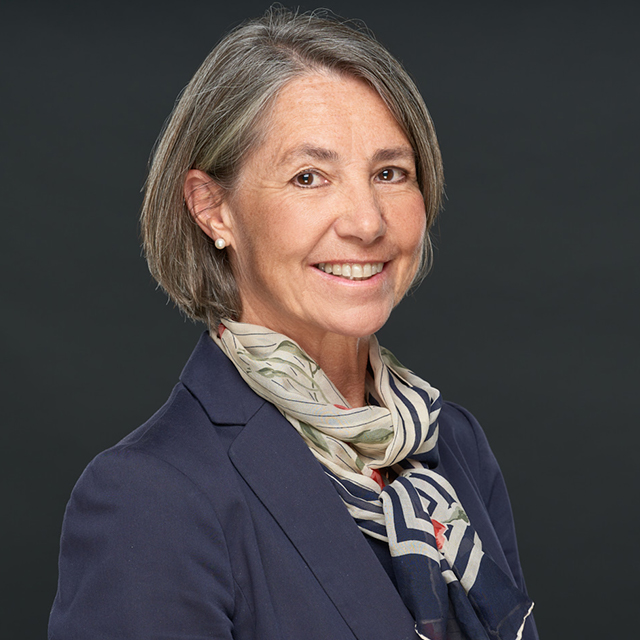 Dr. Yvonne Stedham is Professor of Management and a 2010 UNR Foundation Professor in the College of Business at the University of Nevada, Reno (UNR). She is the past Chair of the Managerial Sciences and the Management Department.
Yvonne received degrees in business and economics from the Universität, Bonn, Germany, and an MBA and Ph.D. in Business from the University of Kansas.
At UNR, she has been teaching courses in International Business, Human Resource Management, and Mindful Leadership and serves as a faculty member for the interdisciplinary Ph.D. program in Social Psychology. In Germany, Yvonne is adjunct faculty at the School of Management at the Katholische Universität, Eichstätt. Yvonne's research has focused on cross-cultural aspects of business ethics and has been published in peer-reviewed journals, including the Journal of Business Ethics, Business Ethics Quarterly, Business Ethics: A European Review, Journal of Management Education, Asia Pacific Business Review, Journal of Management, Women in Management Review, and the Journal of Management Studies.
For the past ten years, Yvonne's research and teaching interest has emphasized mindfulness and the integration of mindfulness into education, government, and business. As a Center for Mindfulness (U Mass) trained mindfulness instructor, Yvonne teaches mindfulness programs (such as MBSR – Mindfulness Based Stress Reduction) at organizations, including Microsoft, Nevada Department of Transportation, Custom Ink, National Judicial College, Nevada Air National Guard, Healing Healthcare Systems, and UNR.
Yvonne is the past President of the Nevada World Trade Council (NEWTRAC), has served on the State Council for the Society for Human Resource Management (SHRM) and on the Board of Directors of non-profit organizations in Northern Nevada. For the past 15 years, Yvonne has provided management skills and leadership training as well as mindfulness retreats for the U.S. Judiciary through the National Judicial College (NJC).
---
Tara Stiles
Author and Founder, Stråla Yoga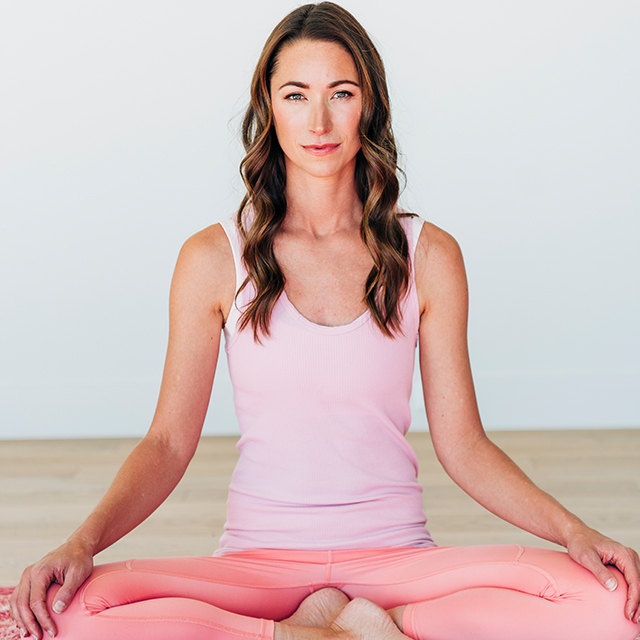 Tara Stiles is a global yoga, movement and wellness expert, author and founder of Stråla Yoga. Named "Yoga Rebel" by the New York Times, Tara brings a revolutionary approach to being, moving and healing to inspire millions around the world with her relatable perspective to yoga, meditation, exercise, awareness, nutrition, and everyday well-being. Through her books - including the upcoming "Clean Mind, Clean Body" - and both in person and online classes, Tara offers an important reset button, providing tools, guidance and immersive experiences in mental and physical self-care to transform daily routines and habits and ease into our wellness where we can truly feel and be our best selves. Her work has been used in a case study by Harvard University, she is a sought-after speaker on topics of entrepreneurship, health, and wellbeing, and she has lectured at venues that include Harvard and New York University.
---
James Thordsen
VP of Digital, Gap Inc.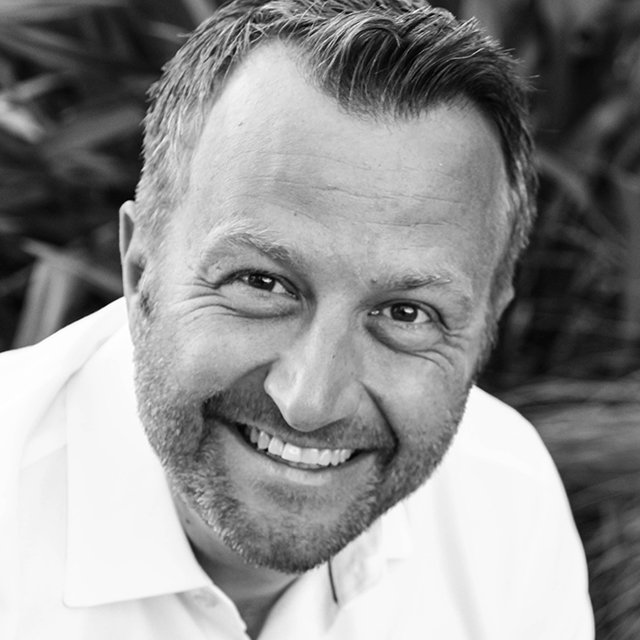 A brand's experience is almost as (more?!) important than the goods or services exchanged. Even pre-COVID, a brand's equity & touch points were increasingly being driven by its digital expression. COVID poured gasoline on that fire. James Thordsen is the vice president of digital for Gap Inc - where he leads digital strategy & performance, experimentation, user experience and growth. Gap strives to provide the best omnichannel experience in apparel, and James has been helping drive that experience for the past 8 years. He's an expert in digital, ecommerce, personalization and loyalty.

The Gap Inc family of brands includes Old Navy, Gap, Athleta and Banana Republic, and is the second-largest online seller of apparel in America today. Prior to Gap, James worked in strategy, CRM and technology at eBay, and he began his career consulting at Accenture.
---
Neslihan (Nesli) Tombul
Board Member and Investor; Professor, Koc University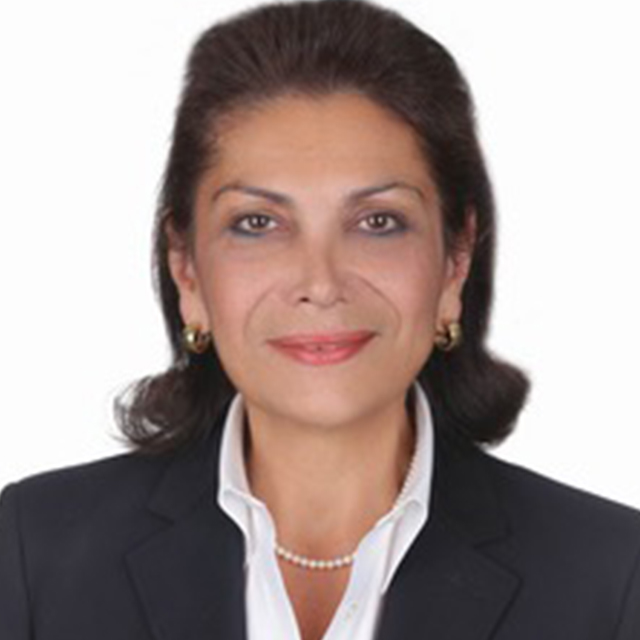 Nesli is an inspirational corporate leader with an entrepreneurial spirit. While dreaming of a career in the Foreign Service, she quickly found herself on Wall Street and later in Istanbul where she founded and managed the operations for The Bank of New York which quickly became a star performer, igniting the local financial industry in Turkey and the region. Following a successful career in international finance, she turned to establish a VC fund and joined a broad range of high-profile corporate boards and NGOs. Banking, Automotives, FMCG, Energy, Infrastructure and Retail are industries most familiar to her but she also mentors and invests in technology enabled sustainable startups and loves everything to do with Women Entrepreneurs and Sustainability. She currently lectures on "Best Practices in the Family Enterprise" at Koç University in Istanbul and is advisor to select family businesses in the region. With her unique and diverse international background, Nesli is the quintessential universal citizen. She has the soul of the East and the spirit of the West. Her strength and success come from this diversity where her values reflect a healthy combination of the traditional and the contemporary. She has always been inspired by history and the creative arts and she's a strong advocate of "people power" and believes that respect, kindness and empathy are essential for LT impact, progress and win-win results.
---
Dorinda Vance
CEO & Founder, Dorinda's Chocolates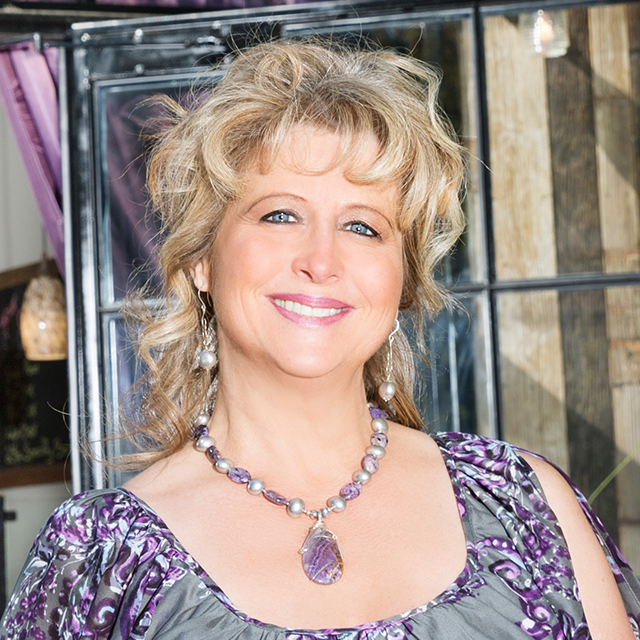 Dorinda Vance, also known as "the Duchess of Chocolate," is the founder and CEO of Dorinda's Chocolates. She brings with her a lifelong love of chocolate, which she began hand-crafting herself in the form of chocolate-dipped cherries when she was twelve. After developing her talent as a chocolatier in formal settings (like the L'Ecole Chocolat and the Berry Callebaut factory), Dorinda founded Dorinda's Chocolates as a way to share something she loved with the world, and create a legacy her family could carry forward for decades to come.
Dorinda is not just a great visionary but one with a heart that drives everything she does. Her family comes first, but in a way that's free flowing and filled with possibilities—which is why her kids LIKE working with her. They are able to transcend mom/son and do well as boss/employee then fluidly go back. Every interaction though is founded on a deep love and profound respect, and it goes both ways.
In 2018, Dorinda started her newest dream child, a network marketing company called LiveKAYA that combines her love of chocolate with health and wellness.
With two sons at her side once again—Dustin leading product development, and Dillon managing operations—LiveKAYA is committed to creating massive impact in the US and abroad.
Dorinda's dream has never faltered—to help other families create extraordinary possibilities alongside hers.
---
Nishu Varma, PMP, CSM
Chief of Staff at Flirtey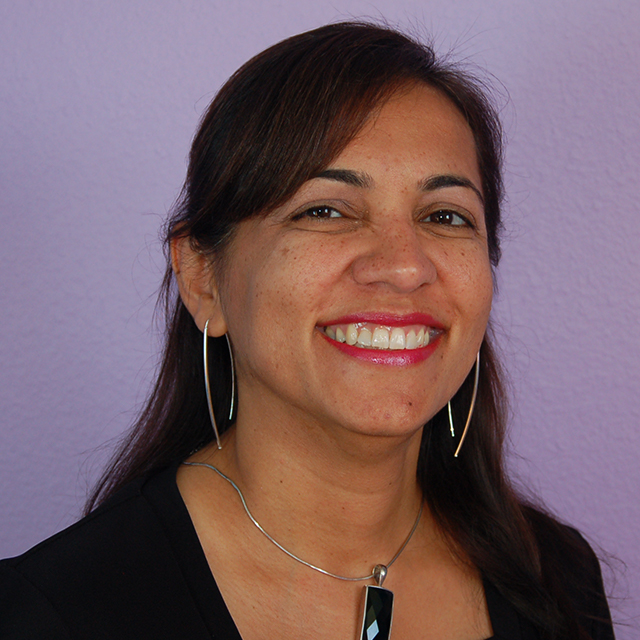 Nishu Varma is Chief of Staff at Flirtey with a primary focus on providing program management to lead the drone delivery technology roadmap. Nishu has 15 plus years' experience directing large scale transformational initiatives. Nishu also founded NIIV Inc. in 2011 with the vision for businesses to receive highest degree of value from Project and Program Management.
Flirtey is an aerospace technology company based In Reno that provides full-stack drone delivery technology solutions. Flirtey is the pioneer of the commercial drone delivery industry, with a mission to save lives and improve lifestyles by making delivery instant for everyone.
Nishu has worked with organizations across public sector, life sciences, healthcare, financial, manufacturing, and high-tech industries and helped them achieve operational and strategic objectives.
Nishu is an outstanding communicator and leader.
She is known for "getting things done via empathy", while keeping pace with ambitious deadlines, and driving efficient communication across teams. In her words, "I love the challenge of continuous improvement and of seeing the difference my efforts make in the success of a person, a team or a business!"
---
Abi Weeds
Founder, Odylique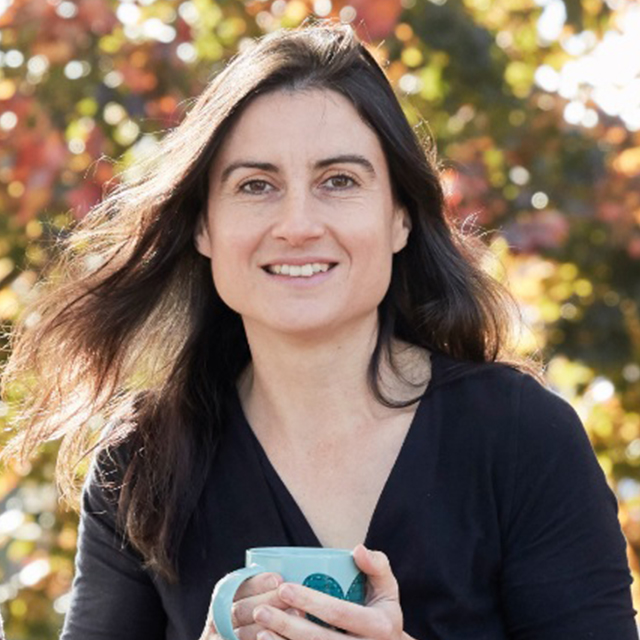 Abi built Odylique from kitchen-table start-up to a multi-national organic cosmetics brand with distribution in 15 countries and 4 e-commerce sites. Odylique has its own eco-factory near Cambridge (UK), has won over 60 awards and is a Goldman Sachs 10K Small Businesses graduate. The company's mission is to bring joy through high performance clean cosmetics and solving skin challenges such as eczema.
Pre-entrepreneur life, Abi worked in the UK, Germany and USA as a management consultant and in economics research at JP Morgan. She has degrees in Politics & Economics from 'Sciences-Po' in France and Nottingham University. She lives in Kingston, Surrey with her husband and two children (aged 12 and 9) and enjoys a number of hobbies including running and orienteering – at which she represents England now and then.
---
Danell Wilson-Perlman
CEO, African Skies Travel Connection LLC
Co-Owner, Reno Tahoe Limousine and Reno Tahoe Transportation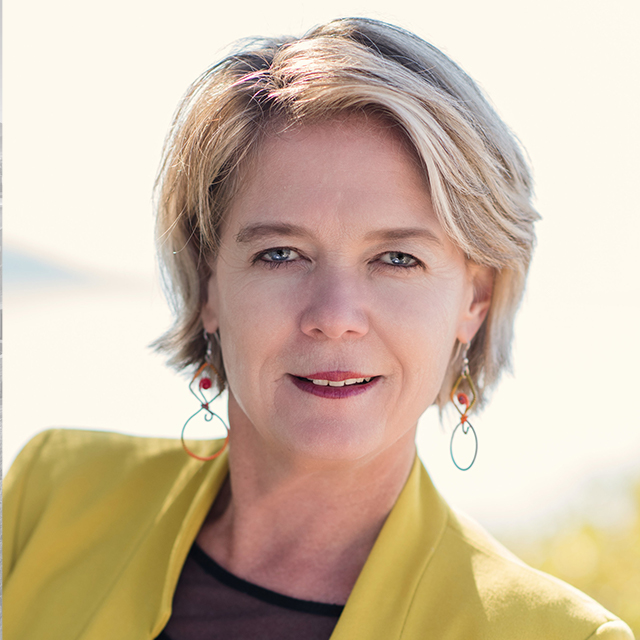 Danell Wilson-Perlman is the CEO of African Skies Travel Connection LLC (Amplifyjourneys.com) and co-owner of Reno Tahoe Limousine and Reno Tahoe Transportation. A native South African, Danell grew up immersed in the local tourism industry leading to a life-long passion, she graduated from Cape Peninsula University in Cape Town with a degree in Tourism & Travel Management. She also has channeled that passion into her Amplify Journeys program which take women entrepreneurs on a 12-day cultural/wisdom exchange experience to Southern Africa. Once the pandemic happened she took Amplify online and build an online network of women entrepreneurs who are now supporting and collaborating with each other.
---
Networking Session Facilitators
Kimberly Greenman, Ph.D., M.S.W., L.S.W.
CEO & Founder, Financially Fit Employees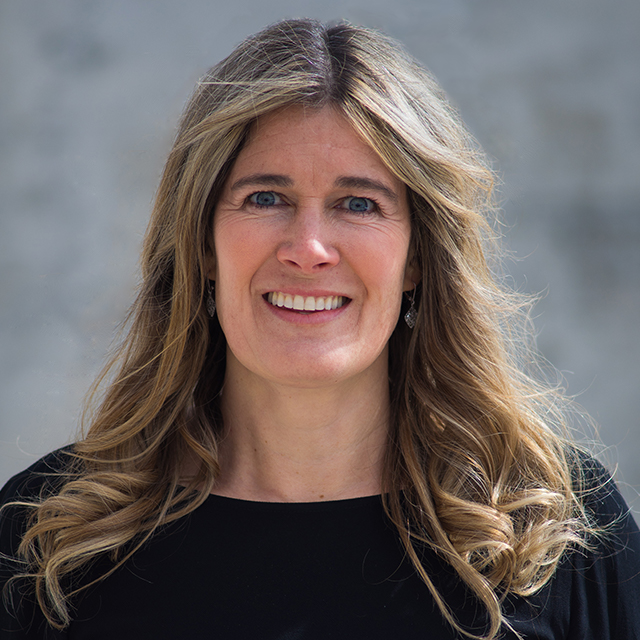 Kimberly is the CEO and founder of Financially Fit Employees (FFE), which provides employee financial wellness to companies of all sizes, as well as individuals. Kimberly's goal in founding FFE is to decrease financial stress and increase financial wellness for at least ten percent of America, while spreading awareness worldwide. Kimberly earned her Ph.D. at the University of Nevada, Reno, specializing in addressing financial stress and improving employee financial wellness. She earned her M.S.W at the University of Houston and her B.S.W at Brigham Young University. Kimberly enjoys cooking, biking, swimming, and skiing.
---
Alissa R. Nourse, M.Ed.
CEO, NinjaCourage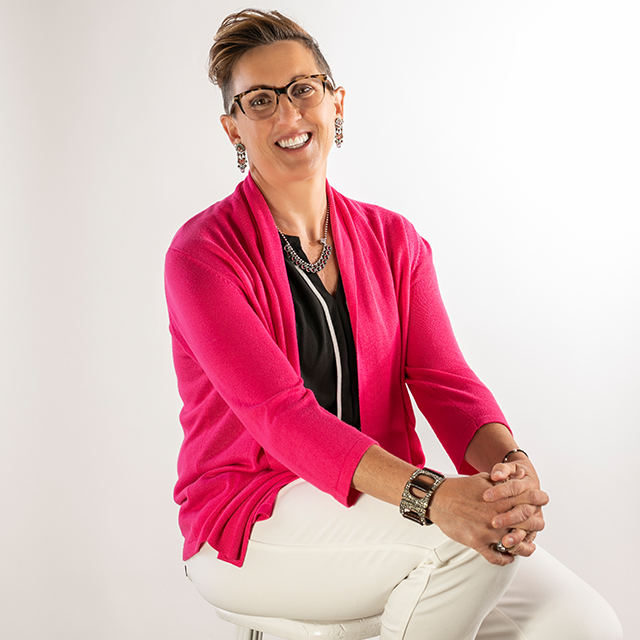 Alissa has been in leadership roles for over 25 years. During that time, she has been a proven and successful leader of people and programming. She has worked in behavioral health, nonprofit management, outdoor and experiential education, recreation and tourism, government and business. Before starting Ninja Courage, she spent five years as the Director of Behavioral Health Services for a California County, increasing programs, compliance and employee retention and productivity. From 2004-2013, as the Executive Director of a local non-profit serving two states and four counties, she led the agency to unprecedented growth and stability in funding, personnel, reputation and most importantly, consumer outcomes. Alissa received her undergraduate degree from Barnard College, Columbia University in NYC and her Master of Education degree with a focus on Risk and Prevention from Harvard University. Alissa is on the Board of Directors for the California Coalition for Youth helping advance the cause of homeless youth in policy and practice. Today, Alissa is a leadership trainer, meeting and retreat facilitator, experiential educator and a Gallup Certified Strengths Coach. Alissa builds courage in leaders and emerging leaders by helping them do the inside work of clarifying their values and building on their strengths.
---
Jennifer Vessels
CEO, Next Step; Founder, Executive Growth Alliance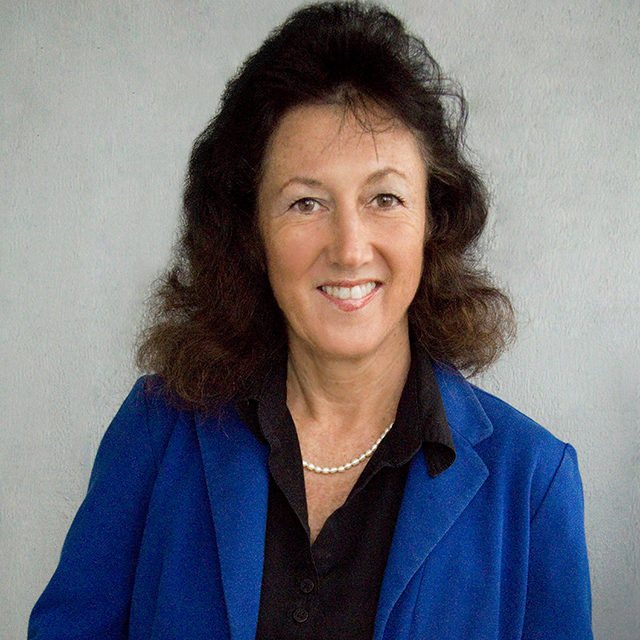 Jennifer Vessels is a Future-ready results driven leader with demonstrated success delivering revenue, partnerships and business transformation for startups, mid-cap, multinational enterprises. As CEO of Next Step, a Silicon Valley based consulting company, Jennifer has led transformation of Adobe, Autodesk, CDW, and growth of many innovative disrupters.
Recognizing the need for global leaders to collaborate, gain new insights and take action for their organizations to be future-ready, Jennifer founded the Executive Growth Alliance (EGA). Today over 100 leaders from Global 100 companies are co-creating the new future through diverse peer circles based on the EGA's proven methodology.
Jennifer earned her MBA from San Jose State University and has a Masters in Occupational Psychology from University of London as well as Bachelor of Science from University of Louisville.
---
Alicia Rodriguez
President, Sophia Associates, Inc.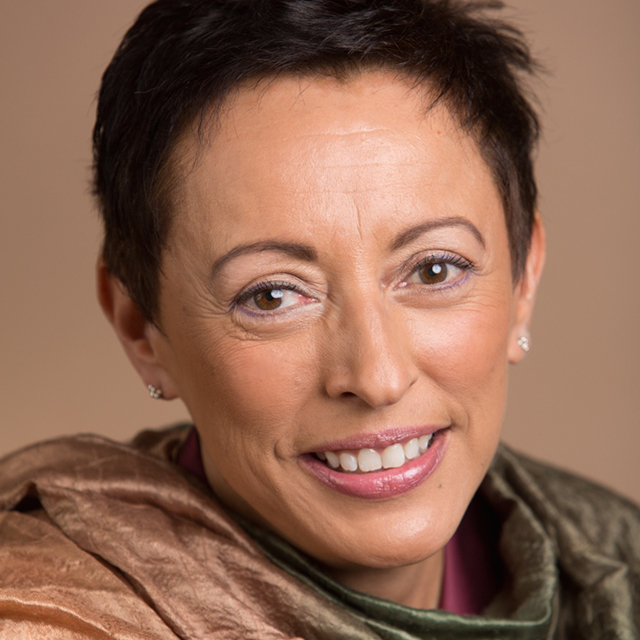 Alicia works with executive women, visionary leaders and social and creative entrepreneurs who are focused on advancing their ability to think in more complex, systemic, strategic, and interdependent ways to amplify their influence and lead change.
As President of Sophia Associates, Inc she has worked with C-level executives to develop talent in their organizations. She was chosen to coach executives at The Notre Dame Executive MBA Program. Her coaching often focuses on cultivating a leader's ability to make decisions in the face of ambiguity, to manage competing commitments and to develop the skills to build collaborative relationships cross-culturally. She is certified in several assessment tools including the cutting-edge individual and group profile from The Leadership Circle™.
Alicia has worked with individuals and teams in such industries as financial services, technology, hospitality, real estate development, and health care and in both for-profit and non-profit settings and internationally.
Alicia has a Masters of Arts Degree in Interdisciplinary Studies from Lesley University in Cambridge, Massachusetts and a Bachelor of Arts from Colby College in Maine. She is an ICF P.C.C. level certified coach. She graduated from the prestigious Leadership Coaching Certification Program at Georgetown University. She is certified in The Leadership Circle Profile and Culture Survey, a 360 process she uses in her leadership development programs.
Alicia is a global citizen with homes in the USA, Ecuador and Portugal. She works with clients around the world.
---