Biz Tech Events
Learn about BizTech career pathways from leading technology leaders and Reno's technology community. The inaugural Business Technology Symposium convenes a panel of technology executives from leading enterprises along with interactive breakout sessions to inspire students.
Biz Tech Symposium 2020 (BTS 2020)
Live Online Event
October 8, 2020
4:00-6:30 PM
View BTS 2020 on demand breakout videos below
Organized by:
Information Systems Department and the IS Advisory Board
Overview | Biz Tech Symposium
The inaugural Business Technology Symposium (BTS2020) is an event designed for all business students. In this event you will learn about BizTech career pathways from leading technology leaders and Reno's technology community. The BTS2020 brings together a group of top technology executives from leading organizations. These technology leaders will share their stories to inform and inspire students to explore careers in information technology.
Thank you to our Sponsors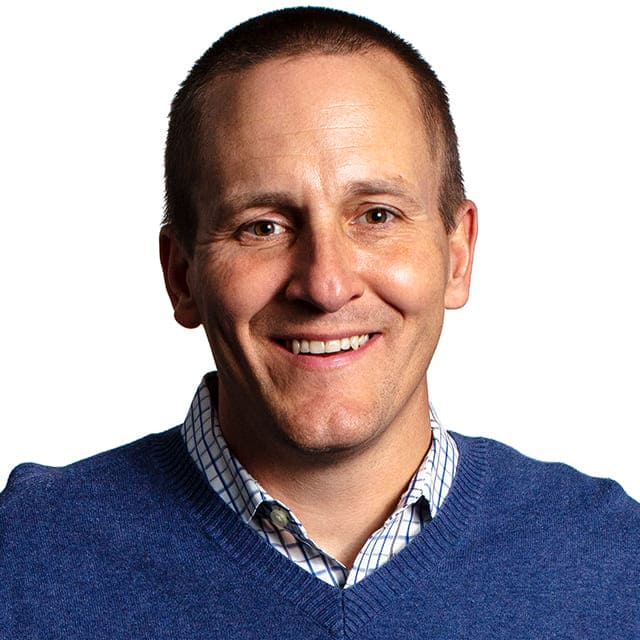 Josh Bartella leads global Business Operations for the Device Partner, IoT & Search, Advertising & News businesses at Microsoft. Josh is responsible for the profitability and execution quality of a $27B operations & compliance business and requires deep cross-group executive, engineering, and resource management alignment with other Microsoft lines of businesses to ensure consistent delivery with a high level of quality & service and effective cost management.
Josh is a native of Long Beach, California, and has nearly 20 years of professional experience in the technology industry. Josh holds an undergraduate degree from the University Of Nevada, Reno (BS of Computer Information Systems) & an Associate's Degree from Truckee Meadows Community College.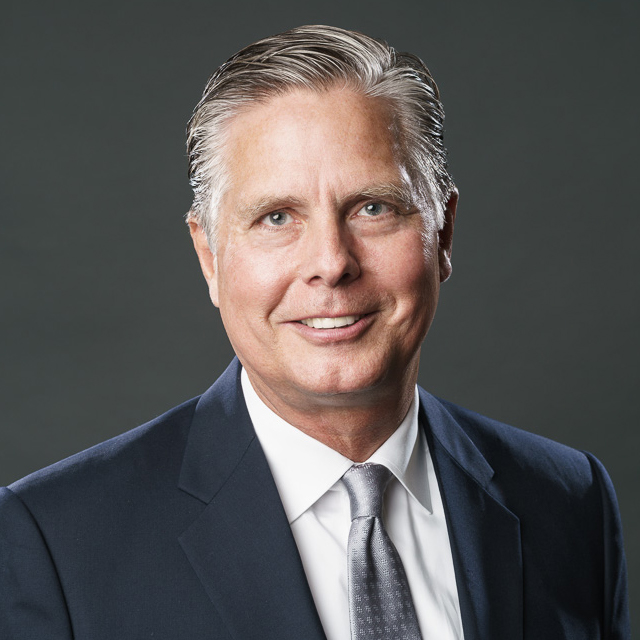 Welcoming message from Dean Greg Mosier.
Keynote
The Keynote speaker will exemplify how technology is shaping and changing the future of work and businesses. Students will learn about exciting opportunities and careers in information technology.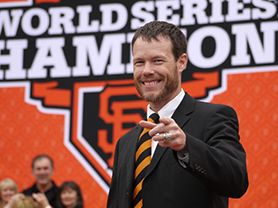 .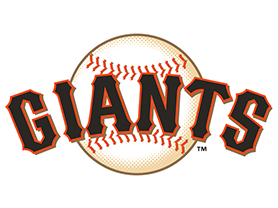 Bill Schlough
Senior Vice President and Chief Information Officer, San Francisco Giants
Bill Schlough serves as SVP & Chief Information Officer of the San Francisco Giants and Chairman of the San Jose Giants.
Since Schlough's arrival in 1999, the Giants have been recognized among the most innovative teams in sports. They were the first team to provide free Wi-Fi to all fans beginning in 2004, and Oracle Park is currently the home of the largest video board in California and first 4K-capable screen in MLB. Schlough's IT team has also supported the baseball operation in implementing an array of proprietary analytic tools that helped the team secure three World Series titles in recent years.
A San Francisco native and Ironman triathlete, Schlough holds a Mechanical Engineering degree from Duke and an MBA from Wharton.
Keynote Moderator: Paul Diflo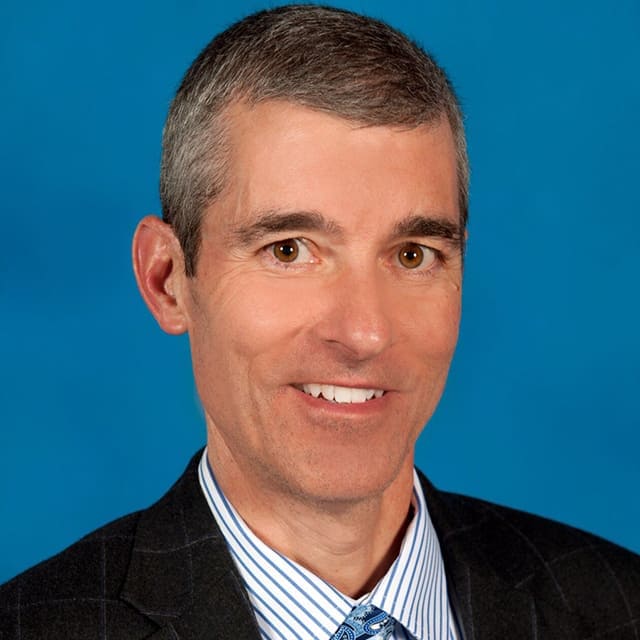 Paul Diflo was recently appointed The Business Portal Administrator at the Nevada Secretary of State's Office. He is responsible for leading the Nevada Business Portal division's multi-year product roadmap in alignment with the Secretary's vision and the State Plan for Economic Development. Ensuring the integration of State, regulatory, and local government business services into the State Portal.
Paul has 37 years of IT, and Leadership experience in the private sector. He has held various leadership positions with the JCPenney Company, Employers Insurance, and International Game Technology where he enjoyed being the first CIO for that company.
Mr. Diflo is a past Chairman of the Board of Northern Nevada Big Brothers Big Sisters organization, and is a current member of the UNR IT Advisory Board, and past Chair of the State of Nevada IT Advisory Board.
Panel
Three Panelists will tell their personal stories about Biz Tech careers and their respective leadership journeys. How and why each of them entered their career and the types of challenges they face today will serve as an opportunity to excite and educate students about the types of careers in information technology.
YaTonya Cody Oliver | Delta Airlines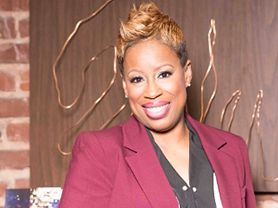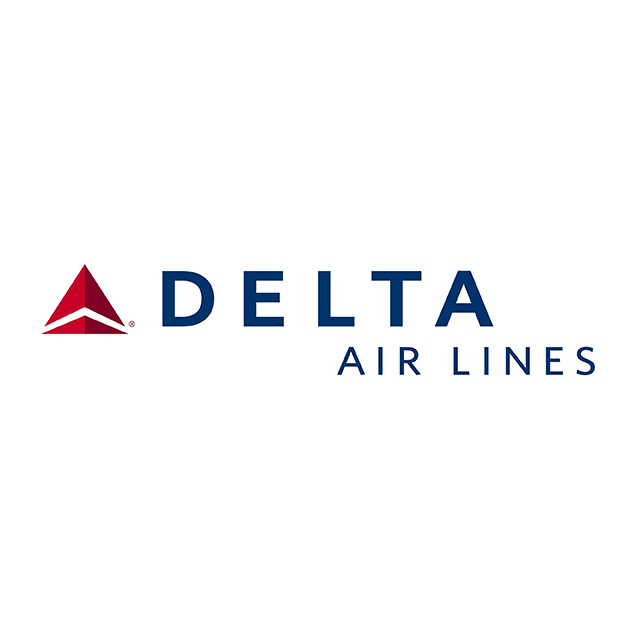 YaTonya Cody Oliver is a native of Atlanta GA with more than 27 years of professional experience as a transformational leader, strategic business partner, change agent and a customer success champion in the field of Information Technology. For more than two decades she has tackled business challenges and customer pain points by delivering new capabilities for fortune 500 companies like AT&T, Microsoft, and Delta Air Lines. Her expertise includes:
Launching new Go to Market solutions
Directing hardware and software modernization initiatives
Leading global teams to deliver sales operation support experiences
Driving large scale process and resource optimization efforts across organizations
YaTonya's track record is built upon understanding the needs of customers and stakeholders coupled with an unyielding commitment to turn their gaps and pain points into proven possibilities. She thrives in the areas of
Executing large and complex programs
Reducing cost and improving inefficient processes, and
Improving business performance; revenue growth, quality effectiveness & customer satisfaction
In her spare time YaTonya's commitment to helping other through volunteerism is a personal passion. She serves as a board member for serval 501c3 organizations such as Global Mentorship Initiative, The Forever Pink Foundation Inc., The Ties That Bind ATL Foundation and Alpha Kappa Alpha Sorority, Inc.
Lastly, when she is not helping other personally or professionally, YaTonya enjoys spending time with her family; Husband Samuel Oliver, Sr, and a blended family of 4 children: Darius, Daeja, Jaden (20) and Tre'vion.
YaTonya serve as Sunday School Teacher to the adult class in her local church and in her leisure, she enjoys working out 3days a week.
YaTonya holds two undergraduate degrees from Spelman College (BS of Natural Sciences) and Georgia Institute of Technology (BS Electrical Engineering), an Master's degree from the University of Phoenix (MBA) as well as a Project Management Certification from the Project Management Institute.
Kevin Spiares | Molex, Koch Industries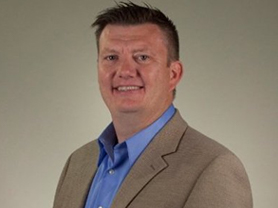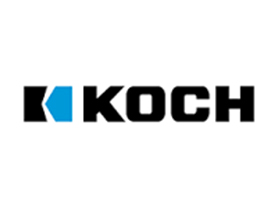 From Chalk Bluff, Texas. Backpacked around the world for most of the '90's so I don't get any Friends or Seinfeld references. Married to Summer and have 4 kids from 3-14. Lived in Reno since 2014
Roles:
VP, Digital - Molex a Koch Industries Company
Director, Digital Transformation Fusion – Molex Fusion a Koch Industries Company
Director, Strategy and Innovation - Artificial Intelligence and Director – Reno Technology Center of Excellence – Koch Business Solutions
Director of Logistics (North American Rail and Trucking) – INVISTA
Market Based Management Consultant (Internal Koch Consulting Firm)
Chief Information Officer - Koch Cellulose LLC
Information Technology Infrastructure Manager - Koch Minerals, LLC
Information Technology Analyst - Koch Business Solutions
Temp Employee for Koch Industries in 2000
U.S. Army - Infantryman
Nate Pearson | TrainerRoad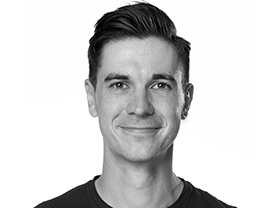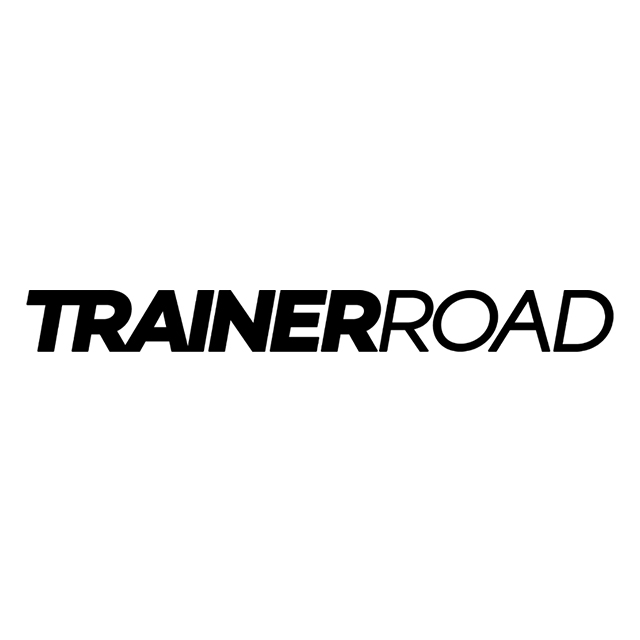 Nate Pearson is the CEO and Co-Founder of TrainerRoad.com. They make software that makes cyclists faster. TrainerRoad is a bootstrapped Reno SaaS company founded in 2011 with 90 employees. Nate Pearson is also one of the hosts of the Ask a Cycling Coach podcast that gets 100,000 listens a week. He is also a competitive cyclist and former triathlete. While not at work, he likes to spend his time with his wife of 10 years and his 6 and 9-year-old children.
Panel Moderator
Barbara Middleton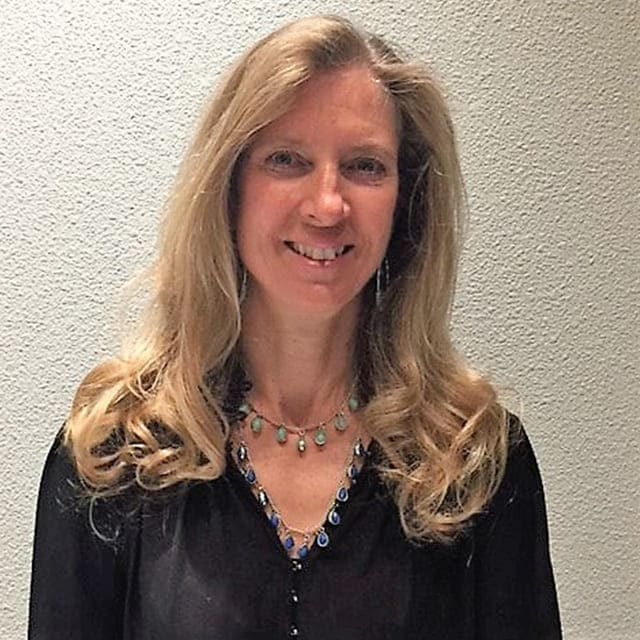 Barbara Middleton is a senior Program/Project manager who specializes in complex cross company Programs. She has proven ability to execute large transformational programs realizing value propositions by facilitating communication and shared vision across multi-continent/multi-cultural teams. After spending over a decade working as a project leader in both the public and private sectors, Barbara has refined her energetic and collaborative style and is known for her ability to motivate large complex teams. In addition to her Project Management Professional credentials, Barbara is a Certified Scrum Master and Certified Scrum Product Owner and has been facilitating and coaching project teams using the Scrum framework since 2014.
On-Demand Breakout Sessions
These breakout videos showcase how Information Technology careers are at the intersection of Business & Technology. These demonstrations will illustrate how technology is used to improve business outcomes and/or how businesses are using technology in their industry today. In these sessions the students will understand what a career in Information Technology looks like.
BTS 2020 Breakout Sessions
Breakout Session
Speaker
Company

Session 1: Systems Analysis

Lindy Thorn

Session 2: Project Management

Barbara Middleton

Session 3: Data Interactions

Dave Espinosa

Travis Schweiger

Session 4: Technology Leadership

Tim Suiter

Session 5: Application Development

Paul Diflo, Secretary of State

Session 6: Application Development

Josh Bartella

Session 7: Competing with Artificial Intelligence

A conversation with Erik Allen and Larry Robinson
Thank you – BTS2020 Student Ambassadors
Apoorav Joshi
Prabhjot Skehon
Matthew Friedler