Fall 2021 Executive MBA Newsletter
Hello, EMBA alumni, students, prospective students, and faculty!
August is always an exciting time for the Online EMBA program. As we watch one cohort cross the stage and graduate, we open the door for a new cohort to step in and start their EMBA journey. August feels like the perfect time to reflect on all that the members of the EMBA Team have achieved recently.
EMBA Alumni Spotlight
If it's not already obvious, we love to hear about and share the accomplishments of our amazing EMBA alumni. This newsletter's alumni spotlight is shining on Celeste Johnson. Celeste graduated from the EMBA program in 2015 and went on to start her own Human Resources staffing agency in Reno, Nevada called The Applied Companies. We are excited to share her story with the EMBA community.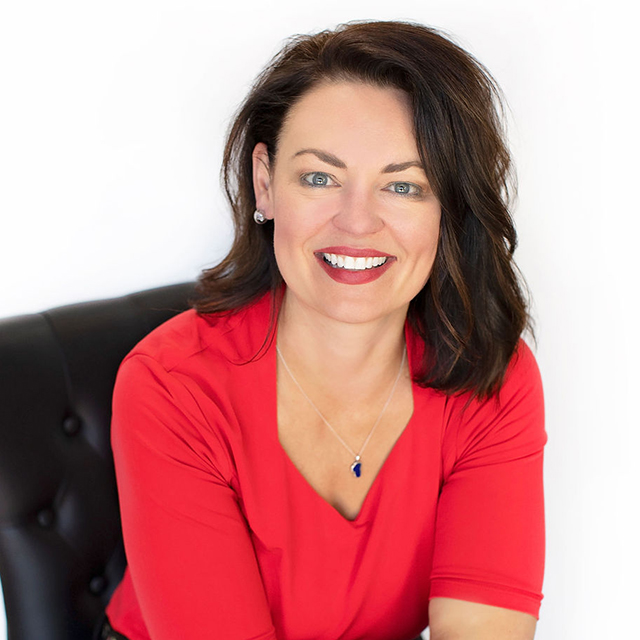 Can you please tell us a bit about yourself, your career, and why you chose to pursue an EMBA?
When I left high school and went to college as a traditional freshman, I had no idea what I wanted to study or do as a career. That early indecision led me down a path of on again, off again college with a lot of work experience in between. It was that work experience that led me to a career in human resources and then eventually into the role of senior leadership in an HR company. By the time I got to that point in my career, I was almost 40, married and had three kids (blended family) and thought I might need to make a move to further expand professional opportunities. That idea turned into a goal of getting my MBA and is what led me to the Online EMBA program at the University of Nevada, Reno. The initial interest was around the flexibility and complete online access through the program. Plus, I was an undergrad at the University and the program was here in my hometown. The flexibility part had to do with my personal and professional situation of needing to be in an office during the day and home with my family in the evenings, which made attending in person classes on campus too overwhelming for me. With that said, the program is also very structured and I knew I could be done in 2 years exactly. That combination was doable for me and I went for it!
What professional challenge(s) have you faced recently, and how did you handle or overcome it?
Well, it probably won't come as a surprise that COVID sort of upended the way we all think about business. First, our company needed to very quickly shift to 100% remote work. Thankfully, as a professional service provider, we were able to do so and we maintained our business continuity and full staff. In some ways, this past year has grown our business with all of the new legislation that quickly passed and created new requirements for employers. Many businesses liked the idea of outsourcing their HR functions and were thrilled to have us handle all of the compliance. On the other hand, our whole community continues to struggle with workforce shortages and the downstream impacts. In the 25 years I have been in the workforce field, I have never experienced businesses struggle like they are now with the lack of talent and the general disengagement from employees. Just like during the EMBA program, I have to take it one bite at a time and stay organized, consistent and diligent to manage what comes our way. No doubt the pandemic has tested all of us.
What have you found most rewarding about your career?
This question is usually hard for me. It's like answering my favorite movie or band, because it depends. I feel like rewards shift and change, just as people grow and have different goals. Some aspects I have found rewarding over the years have been knowing that we are helping businesses stay healthy so they can grow, and knowing that we are helping employees have a better work experience. I also find that providing a great place to work for internal employees is very rewarding. I think the key to a rewarding career is setting goals, working with intention and knowing what "enough" is because then you manage your health and personal life in a sustainable way. It is not all about the bottom line.
How has the EMBA helped you in your career?
I think the accomplishment of completing the program contributes to more confidence. And, confidence isn't always knowing the answers but feeling comfortable asking questions. I think there was also an unintended important aspect that I realized later and that was being an older student. By having many years of work experience, and a lot of life experience, the EMBA program was a richer process. I was a better student and I believe I learned more than I would have straight after getting an undergrad degree. Additionally, many of our topics, projects and discussions in our cohort were work based. The industries were all different in my cohort but the conversations and work examples were transferable and valuable.
What advice do you have for anyone interested in pursuing a career in your field?
The advice would be to do a self-assessment. Spend time thinking about what you really like to do and how your personality fits into the work. For example, are you someone that can work in very subjective (work in the grey) terms? Are you highly adaptable in your interaction styles and can you meet people where they are with their strengths and weaknesses? Self-assessment and self-awareness are key to any career success, and they come from intentional studying and working on self-improvement, which is not always easy. But if you remain teachable then the rewards are exponential.
Thank you, Celeste! You've accomplished so much after completing the program, and we're proud to count you as an alum. Congratulations on all of your success with the Applied Companies!
Each newsletter features one or two alumni who have come to our attention as exemplary leaders. If you would like to be featured, or know of someone who should be featured, please email your suggestions to Erin Aldrich.
---
Online MBA Report's 2021 Ranking
Each year, we participate in the Online MBA Report's survey to rank the Online MBA programs in the United States. We are proud to announce that our program came in at #42 Nationally among Public universities and colleges. This means that we are in the top 20% of the schools considered. Additionally, we ranked #10 in the Southwest and #1 in Nevada. These positive rankings are due in large part to our dedicated, hardworking, and amazing students. Thank you for pushing yourselves to achieve your dreams while also giving so much of your energy and drive back to the program. We couldn't maintain our strong rankings without you!
Congratulations to the EMBA Class of 2021!
Every graduating class of EMBA students is amazing in its own unique way, but there is something special about the Class of 2021. This cohort made it through the majority of the program while also enduring the hardships of the Coronavirus pandemic. Talk about grit. We are beyond proud of them, and so grateful that we were able to celebrate their successful completion of the program together, in-person. Just as this cohort is unique, their Graduation Ceremony & Reception was unique and was held at the Basin Street Club inside Mackay Stadium. We had a great turn out with about 120 graduates and their guests present for the Saturday, August 14 celebration. A huge thank you to Professor Jim McClenahan and the Basin Street Club for making it possible to celebrate in such an outstanding venue.
For the ceremony, Jim McClenahan, Director of Career and Corporate Outreach in the College of Business, welcomed the graduates and their guests and acted as the emcee for the event. The College of Business Dean Gregory Mosier provided the Commencement Address, and we can't forget to mention the heartfelt student addresses from two of our Outstanding EMBA Students, Melody Cora Fong and Jay M. MacGregor, M.D. Thank you both for your thoughtful reflections! Following the student address, Jim McClenahan announced the candidates as they crossed the stage to receive their graduation frames. Dr. Kambiz Raffiee, Director of the EMBA program, gave the Closing Remarks, and then the audience enjoyed a special Tributes video that the EMBA Class of 2021 created. The full-length Tributes video is also available.
After the ceremony, everyone gathered for group photos and the Basin Street Club provided some delicious hors' d'oeuvres and refreshments. The graduates mingled and celebrated their accomplishments with each other and their loved ones. It was a wonderful celebration and a fantastic way to say congratulations to the Class of 2021.
The Class of 2021 is made up of a delightful mix of 35 unique personalities, backgrounds, and professions from Arizona, California, Illinois, Nevada, North Dakota, Pennsylvania, Texas, Utah, and Virginia. Nearly half of the graduates already had an advanced or professional degree upon entering the program with an average of 12 years of work experience. There are several medical doctors, a variety of Masters degrees, a CPA, and a Ph.D. in Electrical Engineering. We are deeply grateful to the veterans in the program, and to the many graduates who also worked in the medical field and on the front lines throughout pandemic. You are truly impressive.
In addition to Melody and Jay, we are also proud to recognize Kristina Deeter, Bernard Fosu, Andrew Fraser, Mackenzie Trist, and Andrew Wagner as the EMBA Class of 2021 Outstanding Students. Thank you for all of your fantastic work throughout the program! Finally, we need to shine a little extra light on Jay M. MacGregor, M.D., who was recently selected as a 2021 Alpha Omega Alpha (AOA) Fellow in Leadership recipient. AOA is a medical honor society and this fellowship has applicants from the most prestigious universities throughout the United States. Only three physicians were selected, and we are honored to count one of them, Dr. MacGregor, as an EMBA alum. Thank you for all the amazing work you do!
You can also read about this great group and their graduation ceremony in the NEVADA Today article. Thank you and CONGRATULATIONS to each member of the Class of 2021! We are so proud of all that you've accomplished and we cannot wait to see what your future endeavors will entail. Please keep in touch!
Welcome, EMBA Class of 2023! Keep up the great work, Class of 2022!
We'd also like to take a moment to say welcome aboard, EMBA Class of 2023! At 35 students, our new cohort is one of the largest to date and includes members from California, Colorado, Florida, Nevada, New York, Texas, Washington, and Canada. They bring an average of 12 years of work experience with them in fields such as art, business administration, education, engineering, journalism, management, nutrition, pharmacology, public health, psychology, sociology, and zoology. A diverse group! We're really looking forward to working with them and getting to know them over the next two years. We're thrilled you're here, Class of 2023! Welcome!
And a big shout out to the Class of 2022! You are officially halfway through the program, congratulations! You're doing an amazing job and we know that you will continue to work hard and excel throughout the program. Thank you for all of your dedication and effort so far. We're proud of you!
Upcoming EMBA Events
We have one event in our future to look forward to! Please see below for more details about the 2021 EMBA Fall Mixer.
The 2021 EMBA Fall Mixer is currently scheduled for Friday, September 24, 2021 from 6-8pm at the Atlantis Casino Resort Spa in Reno, Nevada. The annual Mixer is open to all EMBA alumni, current students, faculty, and prospective students. It's a great opportunity to network with your fellow EMBA team and to mingle with the EMBA faculty.
Happy 10 Year Anniversary!
As we mentioned in the last newsletter, the EMBA program officially opened its online doors to the very first cohort exactly ten years ago. The program has only grown and gained recognition in the best possible ways thanks to each and every one of you. To the Class of 2013 through to the future Class of 2025 and beyond, thank you. Thank you for the heart and soul, grit and determination, intelligence and ingenuity that you continually bring to this program. These past ten years have been built from what you've created and contributed. So, thank you! And Happy EMBAnniversary.
If you have any questions, suggestions, or comments, please feel free to reach out to Dr. Raffiee and Erin Aldrich. We would love to hear from you.
Thank you for your time, and please enjoy these remaining days of summer!
Sincerely,
Kambiz Raffiee, PhD &
Erin Aldrich