1990 football team, four individuals make up 2014 Nevada Athletics Hall of Fame class
1990 football team, four individuals make up 2014 Nevada Athletics Hall of Fame class
The class to be inducted at Hall of Fame Dinner
7/11/2014 - By: Chad Hartley
The 1990 Wolf Pack football team, which played for the I-AA National Championship, along with two other football standouts, an All-American diver and a volleyball player who led the Pack to two NCAA appearances will make up the 2014 Nevada Athletics Hall of Fame class, the school announced today.

The 1990 football team, which featured eight individuals who have already been inducted to the Hall of Fame, is just the third team to be inducted. Also in the class will be linebacker/defensive end Jorge Cordova, running back Chance Kretschmer, diver Lang Rao and volleyball player Michelle More Williams.

The class will be inducted at the Hall of Fame Dinner on Sept. 4 at the Reno Ballroom and will be honored at halftime of the Nevada-Washington State football game on Friday, Sept. 5.

"This is a terrific Hall of Fame class that represents so much of our great tradition here at Nevada," athletics director Doug Knuth said. "We're excited to have all of them back on campus this fall to honor their great contributions to the Wolf Pack."

Since its inception in 1973, the Nevada Athletics Hall of Fame has inducted 177 individuals and three teams. The public is invited to join the celebration by attending the Hall of Fame Dinner which begins with no-host cocktails at 6 p.m., with the dinner and program to follow. Tickets are $60 and are available by calling (775) 682-6901.

2014 Nevada Hall of Fame Inductees
1990 Football Team
Won Big Sky Conference championship with 7-1 record as part of a 13-2 season...advanced to the championship game of the NCAA Division I-AA playoffs...came just short of the national championship, falling at Georgia Southern 36-13 in that game... posted back-to-back triple-overtime victories over Furman and Boise State to advance to the national championship game...set the school record for victories in a season (since matched by the 2010 team)...eight members of the 1990 team have been inducted into the Nevada Athletics Hall of Fame as individuals (Treamelle Taylor, Brock Marion, Shahriar Pourdanesh, Chris Vargas, Neil Hulbert, Matt Clafton, Bernard Ellison, Chris Singleton).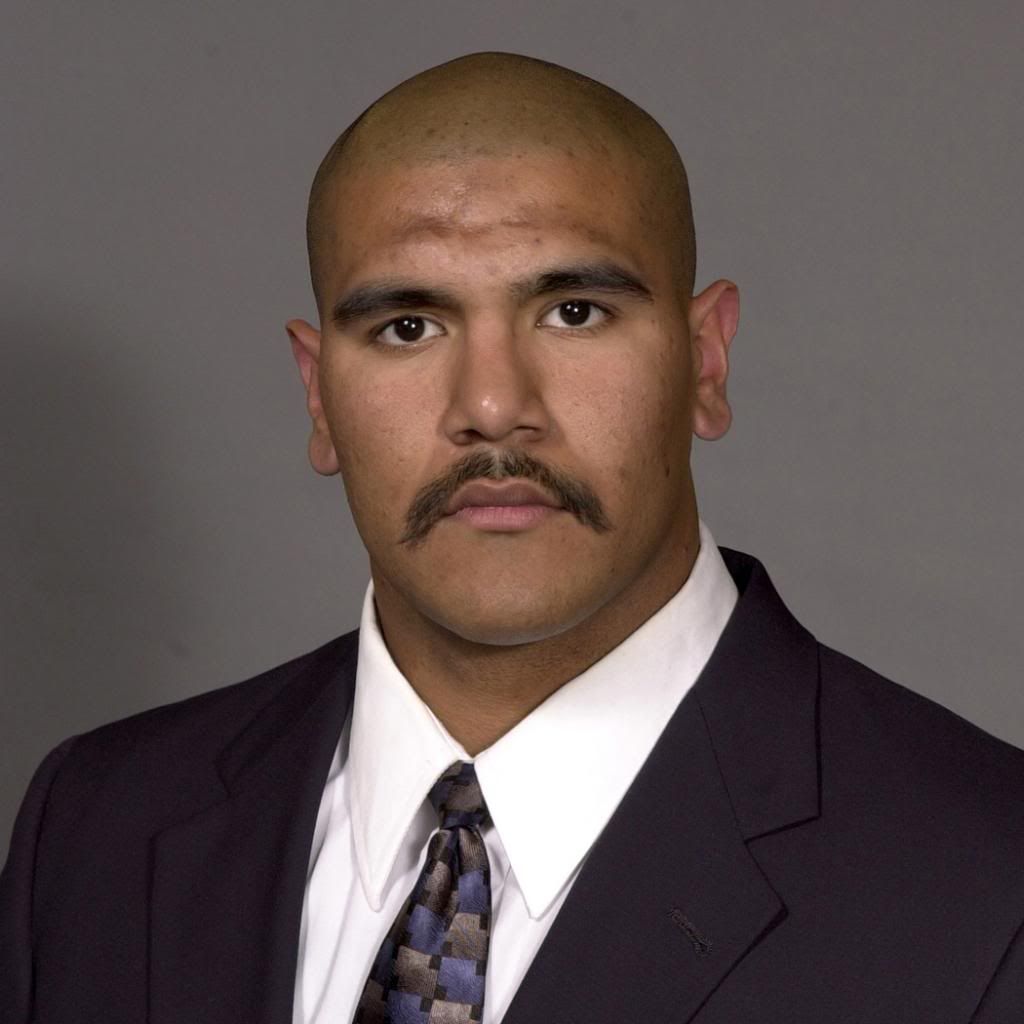 Jorge Cordova - Football (2000-03)
Chance Kretschmer - Football (2001-04)
Michelle More Williams - Volleyball (1999-2002)
Lang Rao - Swimming & Diving (1997-99)
Jorge Cordova - Football (2000-03)
Four-year starter for the Wolf Pack (two seasons at linebacker and two at defensive end)...earned first-team All-WAC honors on the defensive line in 2003...won the team's Golden Helmet Award (MVP) in 2003...three-year co-captain...was also Nevada's Outstanding Defensive Player in 2000 and 2002...led the WAC in sacks in 2002 with 8.5 for 69 yards...holds the Nevada career record for sacks with 31...also ranks fourth in career tackles for loss (42.0) and fifth in career tackles (301)...was taken in the third round of the 2004 NFL Draft by the Jacksonville Jaguars...was bothered by injuries but made his first NFL start in 2006...played in 13 games with the Jaguars that season.

Chance Kretschmer - Football (2001-04)
Became just the second freshman ever (Marshall Faulk, 1991) to lead the nation in rushing when he did so in 2001 with a then-school record 1,732 yards...Was the WAC Freshman of the Year in 2001...earned first-team All-WAC honors in 2001 and second-team All-WAC honors in 2003...earned the team's Golden Helmet award (MVP) in 2001 and was the team Offensive Player of the Year in 2003...ranks eighth in WAC history in career rushing yards (3,782) and tied for 15th with 35 career rushing touchdowns...fifth in career rushing yards and sixth in career rushing touchdowns at Nevada ...has the top single-game performance in school history with 327 rushing yards vs. UTEP in 2001...scored six TDs in that game which is tied for first all-time at Nevada...also rushed for over 1,000 yards in 2003 (1,162).

Michelle More Williams - Volleyball (1999-2002)
Earned first-team All-WAC honors in 2001 and 2002...helped the Wolf Pack to NCAA appearances in 2001 and 2002...was the first Wolf Pack player to be named to the American Volleyball Coaches' All-West Region squad in 2002...also earned Big West freshman team honors in 1999 and was a second-team All-WAC selection in 2000...became the first Pack player to surpass 500 kills in a season and set the school single-season record with 570...her 668.5 points as a senior are still the school record...held all three Nevada career block marks upon graduation (since broken) but still ranks in the top three...in total, her name appears in the Nevada record book a total of 20 times...went on to star on the AVP Pro Beach Volleyball Tour with 2011 Nevada Hall of Fame inductee Suzanne Stonebarger Barnes.

Lang Rao - Swimming & Diving (1997-99)
Three-time NCAA All-American...won four individual Big West championships, sweeping the 1 meter and 3 meter springboard titles in both of her years at Nevada...set Big West Conference records in both events...helped Nevada to Big West Conference championships in 1998 and 1999...finished second and earned All-America honors in the 1 meter spring at the 1999 NCAA Championships...earned two All-America certificates at the 1998 NCAA Championships, finishing fourth in the 1 meter and fifth in the 3 meter...was undefeated in dual and Big West Conference meets in 1998...won the 1 and 3 meter events at the 1999 NCAA Zone E Diving Championships and was second in both events in 1998...finished fifth in the 3 meter springboard at the 1998 World Championships...a native of Zi Chuan, Zi Gmong, China...Chinese national champion in the 1 meter in 1994 and the 3 meter in 1996.
---